Jeep's future Recon mission
The Stellantis brand has the plug-in hybrid Wrangler 4xe but it goes a step further with the battery-electric Recon. Along with the coming Wagoneer EV, the Recon will give Jeep two such vehicles in its lineup.
The midsize five-passenger four-wheel-drive Recon — roughly the size of a Jeep Grand Cherokee — is geared to provide plenty of off-road capability and will come with removable doors and an available power folding top. And like its Ford Bronco competition, the Recon's spare tire is mounted onto the side-hinged rear door.
Details regarding battery output and range are unknown, but Jeep states that all Recons will come with Jeep's Selec-Terrain traction management system, locking axles, underbody skid plates, tow hooks and off-road rubber. Recon production is scheduled to begin in early 2024.
* * * * *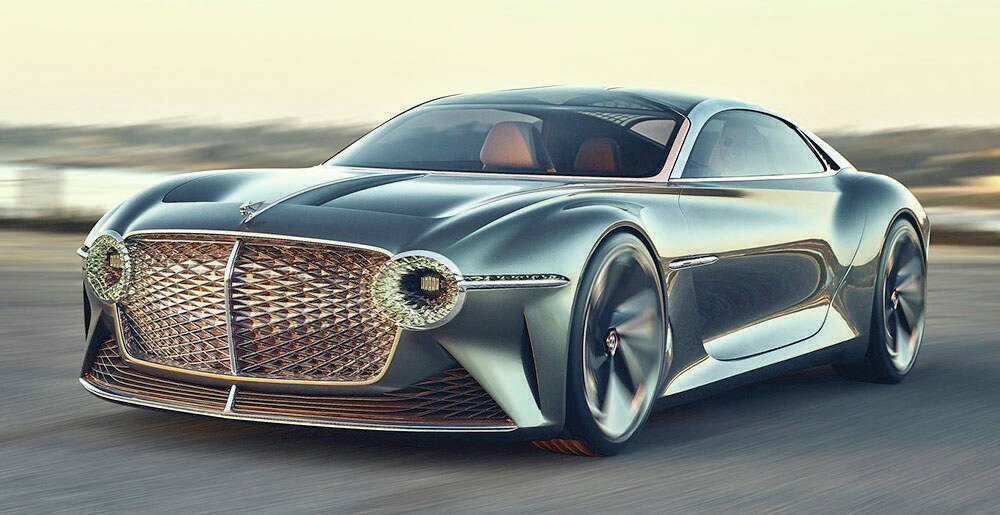 Bentley prepares for the next Continental GT
The coupe will undergo a visual and mechanical transformation for the 2025 model year. Chief among them is the pending retirement of the twin-turbocharged 12-cylinder engine that in its most recent iteration produces 626 horsepower. For now, that leaves the 542-horsepower twin-turbocharged V-8.
Bentley is adding an available hybrid power option consisting of a twin-turbocharged 2.9-litre V-6 plus an electric motor. The net output is 536 horsepower and 553 pound-feet of torque. The next Continental GT will adopt some of the design characteristics of the 2019 EXP 100 GT Concept, but probably in less exaggerated form. It's Bentley's stated intention to have a fully electric lineup in place by 2030.
* * * * *
A midsize Ram pickup is confirmed
The Stellantis pickup division will introduce a smaller model, which has remained unavailable since production of the midsize Dakota ended after the 2010 model year. In a recent closed-door meeting with Ram dealers, the brand's CEO stated that the smaller pickup will be battery-electric powered.
That will give Ram a second EV pickup, following the launch of the full-size Ram that's scheduled to arrive in 2024. That means 2025 is the most likely model year for the smaller workhorse. As yet there's no confirmation of the name, but there's a good chance that Dakota, which enjoys a certain cachet with Ram truck fans, will be resurrected.
* * * * *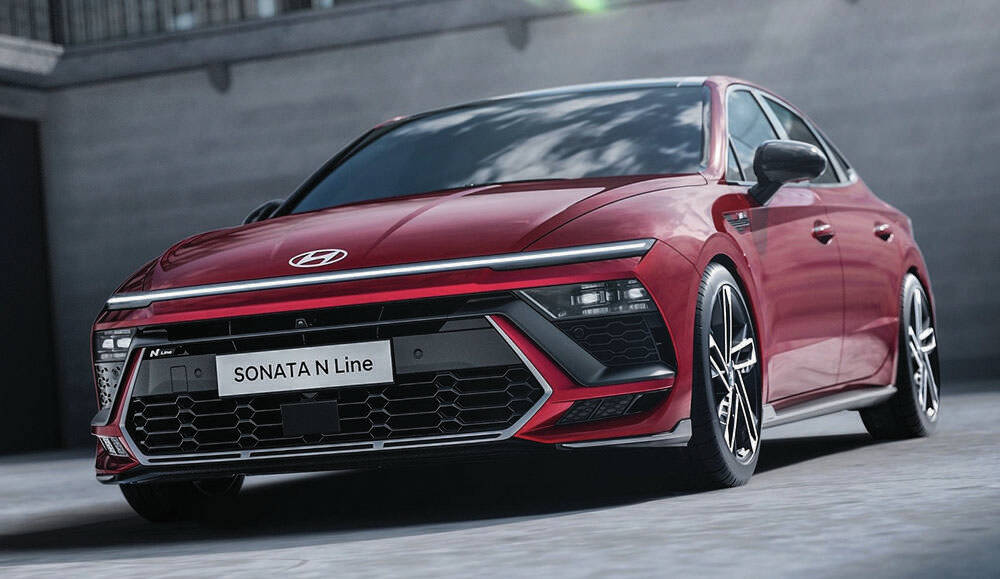 The Sonata receives a refresh for 2024
Most noticeable for Hyundai's midsize sedan will be in front; the droopy-face grille that was introduced on the 2020 model gives way to a bolder appearance. Above the grille, a thin LED ribbon extends across the rounded nose.
The Sonata retains the spoiler-shaped trunk lid but gets a new bumper and full-width taillights. The interior also comes in for attention, especially the dual 12.3-inch digital gauge cluster and equally sized infotainment screen mounted within a single curved glass frame.
The current powertrain lineup, which includes a 290-horse turbocharged four-cylinder engine — from the performance N model — will return, but a plug-in hybrid is expected to join the regular hybrid and gasoline four-cylinder powerplants.
Mercedes-Benz's largest utility vehicle gets and equally large makeover
The seven-passenger all-wheel-drive GLS gets credit for offering luxurious accommodations, a comfortable ride and an assortment of powertrains. That will continue for 2024, but there's new styling.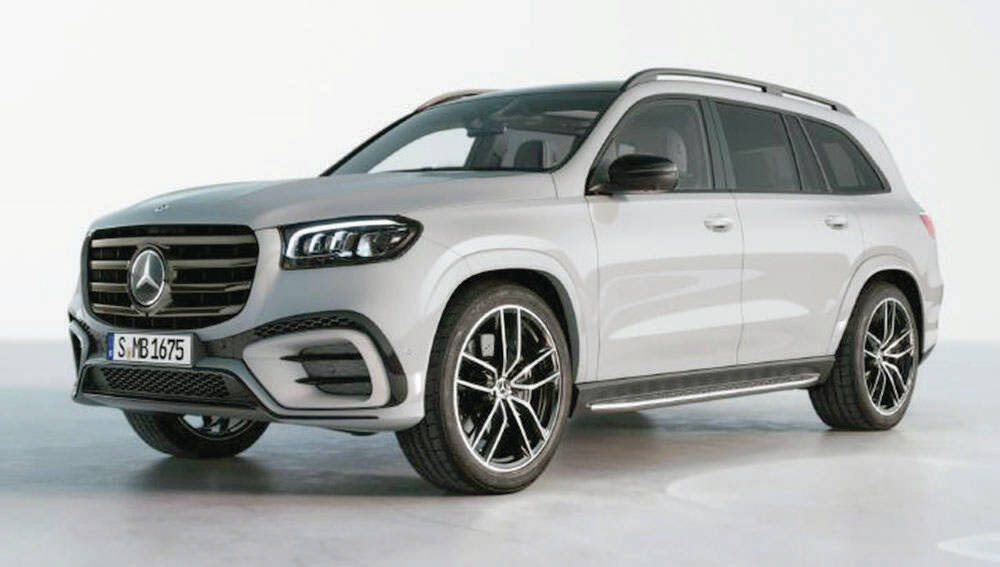 A larger and more stylish grille and air intakes are big improvements as are new LED taillights. The interior has also been spruced up with new leather seat covers and wood and metal trim options.
The base turbocharged six-cylinder and twin-turbo V-8 engines are rated at 375 and 510 horsepower, respectively (up from 362/483). The 550-horsepower V-8 in the Mercedes-Maybach GLS 600, and the 603-horsepower V-8 in the Mercedes-AMG GLS 63 return.
TRENDING UP:
A miniseries on Ayrton Senna's life is in production – The three-time Brazilian Formula One champion – with 41 total victories to his credit — died in a crash at the San Marino Grand Prix in Italy in 1994. A six-part miniseries focusing on Senna's career and his personal life will be available on the streaming service Netflix sometime in 2024.
* * * * *
General Motors is phasing out Apple CarPlay and Android Auto connectivity – Both operating systems provide infotainment, communication and navigation functions in most of the automaker's vehicles. However, future GM electric vehicles will come with in-house software called Ultifi. The automaker says it will offer improved navigation capability for its semi-autonomous Super Cruise and Ultra Cruise driving systems and will be kept current with over-the-air updates.
– written by Wheelbase Media
If you're interested in new or used vehicles, be sure to visit TodaysDrive.com to find your dream car today! Like us on Facebook and follow us on Instagram