CLOVERDALE — When 10 indie bands hit the stage at Shannon Hall this weekend, it'll be the start of what David Geertz hopes is a monthly free-concert series that expands nationally this fall.
The day-long Hall Pass event on Saturday (May 28) will showcase "the best emerging music talent from Vancouver," according to the event website, Freeshows.ca.
Admission is free at the inaugural concert, which starts at noon, ends at 11 p.m. and will feature music by Actors, No Sinner, Star Captains, Louise Burns, Fashionism, Dan Moxon, Catlow, The Prettys, The Faceplants and Eric Campbell & The Dirt.
Geertz, a White Rock resident and boss of a venture called Hall Pass Perks, wants to take his concept of free concerts to venues across Canada, with the financial backing of sponsors.
The event website says Hall Pass shows are free because "we have some wicked corporate sponsors that believe in musicians earning a fair wage, and have joined us in supporting emerging artists to create this monthly event."
That said, this Saturday's inaugural event is paid for by partners with Hall Pass, not sponsors.
"The sponsors have to see the first show, that's how it works," Geertz told the Now. "Anytime you do sponsored content that's a new idea, you have to run and pay for your first show all on your own, so that's what we're doing. We're doing this first one on our own, our money, to make it happen."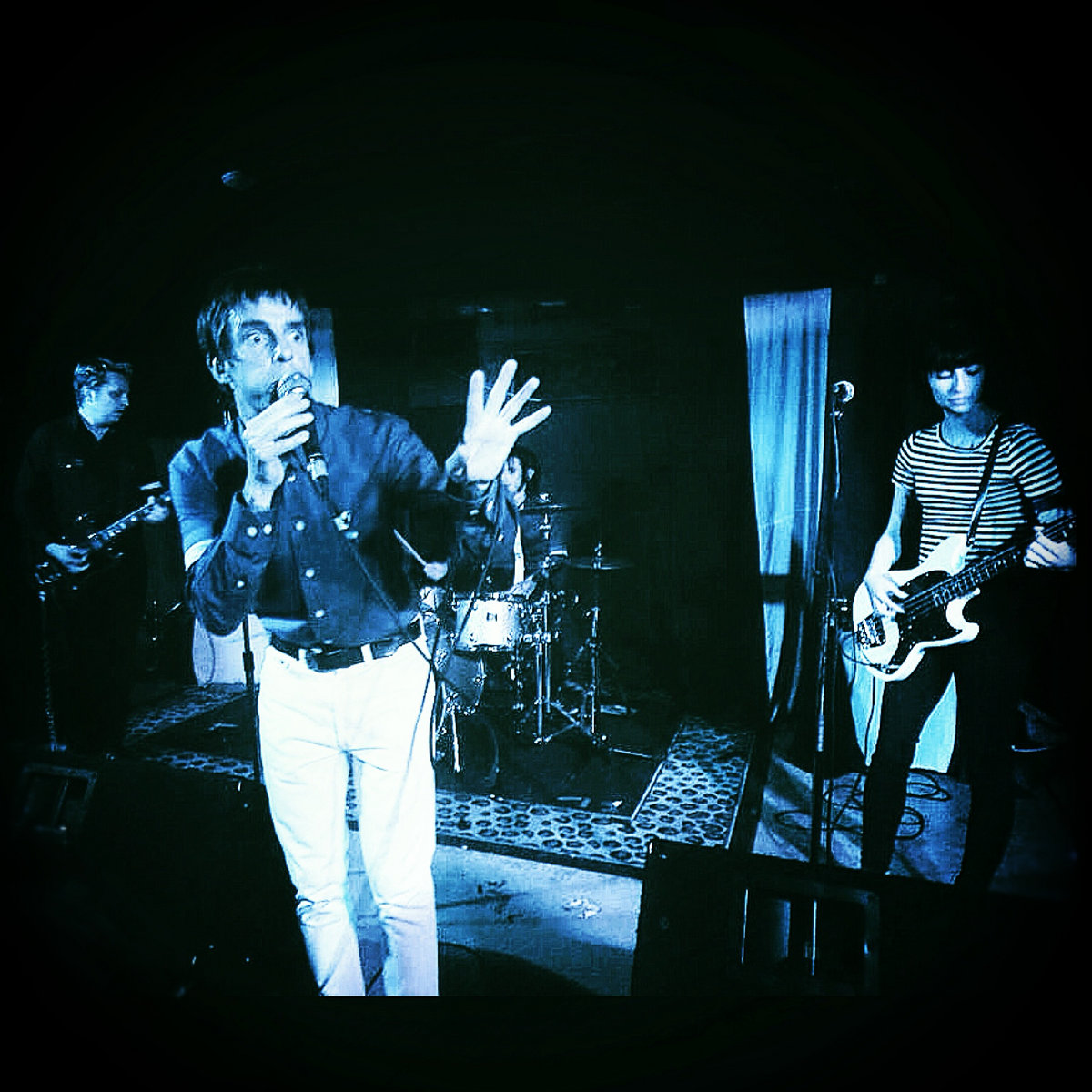 He said regional and national sponsors are in discussions with Hall Pass to finance future shows in the series, which will include a second concert date at the 500-capacity Shannon Hall on June 25.
(PICTURED: The band Fashionism)
"These are all brands looking to build lifetime relationships with young people and they're having a hard time doing that — (companies) like grocery store chains and drug store chains, real estate agents, financial planners, automotive people," Geertz said.
"We're trying to lower their costs of reaching Millennials by having (young music fans) in a really cool space and make them part of the conversation of living wages for artists, which then resonates with those Millennials," he added.
On Saturday, rides aboard a by-donation shuttle from King George SkyTrain station to (and from) the concert hall can be booked via the event website.
The first concert will be a licensed, 19-and-over show, but future events may be open to all ages, Geertz said.
"We do think that with the right license, next month we can do an all-ages event," he explained. "It just came down to timing with the Cloverdale Fairgrounds and the use of a license so close to the rodeo. They just want a bit of breathing room after the rodeo to work on that with us to see if there's a need for all-ages."
It's a showcase concert, meaning there are no headlining bands, no opening acts.
"The Star Captains are going on last, and they're the locals, right, but they're not considered headliners because that's not the mandate of our company," Geertz said. "Everybody's position (on the bill) is based on what they want and the time they're available. These bands are all kind of equally as good as the other and have the same number of fans, kind of the same space in their careers."
Song samples from each of the bands are posted at Freeshows.ca/bands.html.
Star Captains guitarist Jim Black said the quintet is set to release a new, more polished-pop album called "Lightwork," which builds on the band's mix of soul, funk, hip-hop and other sounds. Some of the new songs will be played at Hall Pass.
"It's an exciting time for us," Black said. "We went for a really clean pop sound this time. Our last record was kind of all over the place, with lots of solos and sections of improvisation, but this stuff is just straight-ahead pop, in the sense of form and aesthetics of the production.… It's definitely a new direction for us, something really accessible."
As for playing in Surrey, Black said the band is eager to do so.
"It seems like a great event," he said of Hall Pass. "There's no cover charge, which is fascinating, and it seems like they pulled together some cool stuff to make this happen. I'm always focused on the idea that Surrey, your wonderful city, I mean, there's so many people there and when we think about touring B.C., this whole other market is right there, this big city. I'm excited to play out in Surrey for another market there, in Cloverdale, and it'll definitely be a chance for people to hear us there.
"The other bands on there are great, and we're friends with a number of them," Black added. "We're excited."
Looking beyond Saturday's concert in Cloverdale, the next step for Hall Pass backers is to secure the right sponsors for a planned national tour later this year.
"It's the launch of the Canadian tour program, a big piece we'll be announcing, with four of these bands on the road with us each month for 25 cities across Canada," Geertz said. "That'll start in September, and we haven't picked (the bands) yet. That'll be based on audience reaction and discussions with their management and availability. I can tell that of the 10 at this show, eight of them want it, and two of them can't just because they're not set up to tour – they have day jobs and just can't do it."