Music views, news and reviews for Surrey and Metro Vancouver. Email me with story ideas and tips, tom.zillich@surreynowleader.com.
At first I didn't really dig The Sheepdogs, the Saskatoon band that first hit with "I Don't Know" in 2010. Simple, bluesy and slightly psychedlic, they were OK to hear on the radio over the decade-plus, but just OK.
But then I saw The Sheepdogs live at Vancouver's Malkin Bowl in September 2021, in the city's first post-COVID concert of significance, with a large crowd. It ended up being a night of tight, intricate guitar harmonies and fun, Allman Brothers-ish good vibes in Stanley Park.
I became a fan of the band, thanks to Jill, my concert-loving partner.
"I love to hear that," reacted bass player Ryan Gullen, "and I remember that one, which felt weird but great, being outside there. People were just so excited to be back seeing live music again.
"So much of what we've done in the last decade," he added, "has been just going out and trying to prove that we're a real band with real musician who take this very seriously and love what we do. We are always challenging ourselves to be better and do better, have better shows. Moments like that, where it's somebody coming with their arms crossed and, at the end of it, they get what we do, I appreciate that."
Gullen is among the three original Sheepdogs, along with singer/guitarist Ewan Currie and drummer Sam Corbett. Today they're joined by Shamus Currie on keys and Ricky Paquette on guitars. The five headline Friday's first night of the new Barnside Music Festival in Ladner (Sept. 15-17).
• RELATED: Delta's new Barnside harvest fest to bring Sheepdogs, 54-40 and other bands to Ladner park.
• READ MORE: Chad Brownlee, Tony Furtado added to lineup for Delta's Barnside Harvest Festival.
By August 2011 The Sheepdogs won a contest to be on the cover of Rolling Stone, the first unsigned act to be so featured. Now flash-forward a dozen years, to July 2023, when the band failed to make the American magazine's list of 50 Greatest Canadian Artists of All-Time.
WTF?
"I did see that list," Gullen said in a phone call from Toronto, "but we know those are incredibly subjective and it's just a few people getting that list done. I don't believe Tom Cochrane was on that list, which is crazy to me."
The Sheepdogs' most recent LP, Outta Sight, was released in June 2022. Late last year the band played a two-nighter at the beloved Commodore Ballroom, and now return to Metro Vancouver for a gig in Delta on land where harness-racing horses once ran.
Told of the Barnside concert and how a small, farm-based brewery is behind the festival, Gullen reacted positively.
"I wasn't entirely sure where Delta was," he admitted with a laugh. "Because we're from a small place that often gets overshadowed by bigger places, it's very much in our DNA to want to go and play all over the place, in smaller towns, too. I'm sure a lot of people in Delta go to see shows in Vancouver, but how much better is it to see a concert in Delta where they live? People love having something like that happen in their own backyards."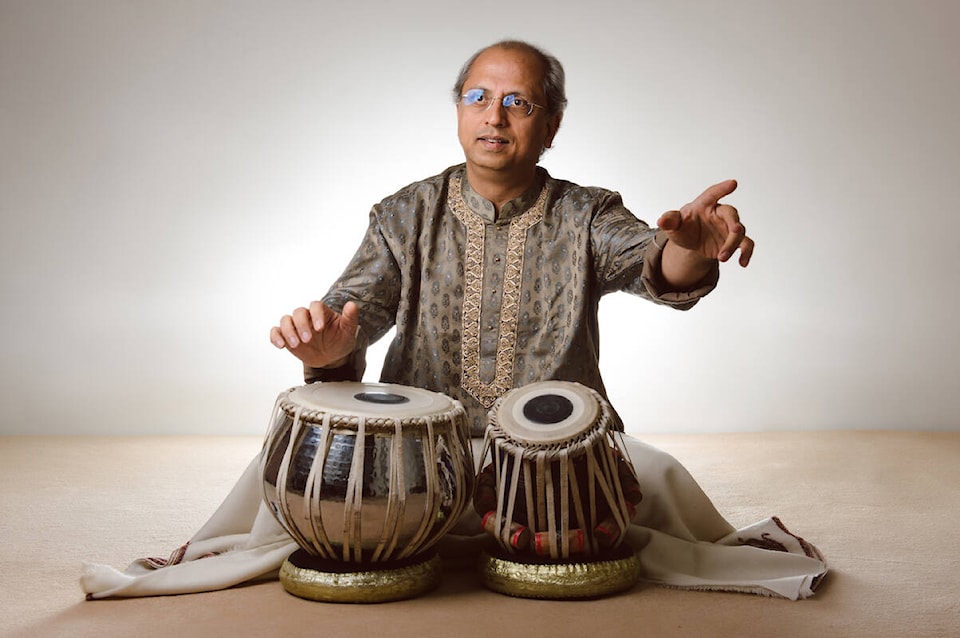 TABLA TIME
This week Surrey Civic Theatres kicks off its 2023-24 Presentation Series with a pair of musical events featuring acclaimed tabla player Yogesh Samsi, starting Thursday night (Sept. 14) with him in "Conversation" at Surrey Arts Centre followed Friday by a concert at city hall's Centre Stage theatre.
Friday's "Moving in Time" performance will showcase Samsi's rhythms in collaboration with Hardeep Chana on harmonium. The event is billed as "a chance to enjoy some world-class Indian classical music" starting at 8 p.m.
Tickets to both events are sold as a $40 combo on tickets.surrey.ca using promo code TABLA, or call 604-501-5566.
The next concert in the civic series is a Carnival-themed Coffee Concert featuring Bergmann Piano Duo, Oct. 15 at Surrey Arts Centre's Studio Theatre.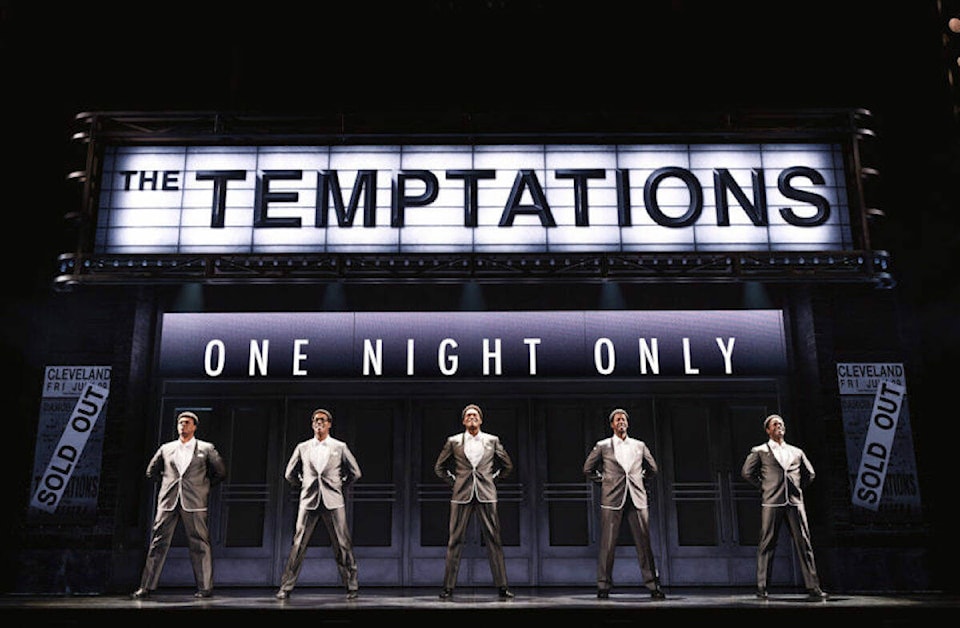 'MY GIRL' AND MORE
From Tuesday to Sunday (Sept. 12-17), the Broadway Across Canada company is back at Vancouver's Queen Elizabeth Theatre with a short run of "Ain't Too Proud," a Motown musical that travels with The Temptations from the streets of Detroit to the Rock and Roll Hall of Fame.
Amazingly, the vocal group had 42 top-10 hits, "My Girl" and "Papa Was a Rolling Stone" among them, in the 1960s and early '70s, through personnel changes and the politics of the U.S. Civil Rights movement.