Email me with story ideas and tips, tom.zillich@surreynowleader.com.
Some Surrey-area rockers, including Lee Aaron and Loverboy's Mike Reno, will be celebrated during Canada's Walk of Fame ceremony at Toronto's Massey Hall on Thursday, Sept. 28.
They're among the latest 13 inductees along with other '70s/'80s bands April Wine, Chilliwack, Glass Tiger, Trooper, Max Webster, Platinum Blonde, PRISM and others.
The night's performers include Aaron with Fefe Dobson, The Trews doing a tribute to Trooper, Crown Lands (who played Surrey's Canada Day event in July) and Big Sugar's Gordie Johnson.
The show won't be live-streamed, sadly, but might be uploaded to Youtube at a later date. Check for updates on canadaswalkoffame.com.
Jeanne Beker and Terry David Mulligan will co-host the Walk of Fame's 25th-anniversary gathering, where presenters include all-star VJs/DJs Erica Ehm, Stu Jeffries, David Marsden and Christopher Ward, among others.
Meantime, former MuchMusic VJs are featured in Sean Menard's new two-hour documentary, "299 Queen Street West," focused on the music channel's Toronto operations way back when. I'm keen to see the movie, naturally, and there's a cross-Canada tour involving screenings and post-film "Intimate & Interactive" talks with the VJs, with dates planned Nov. 24 at Vancouver Playhouse and Nov. 25 at Victoria's Royal Theatre.
SEAT FEAT AT BLUE FROG
I'm not much of a sit-down guy at concerts because I like to stand, move and groove to the music. Like, give me the Commodore Ballroom or the dance floor at Donegal's Pub in Surrey over, say, theatres such as Vancouver's Vogue or Surrey Arts Centre's Main Stage. Hey, that's just me.
On the flip side, taking a seat is a must at White Rock's intimate Blue Frog Studios, where standing (or dancing) isn't typically an option during concerts. Metal chairs are set up in the studio for all to "enjoy," but they aren't that comfortable.
But wait, they've apparently found a solution for sore buns at Blue Frog, but it wasn't an easy one.
"We embarked on a heroic mission to elevate your nights to legendary comfort," operators of the studio say in a Facebook post. "We dove into the world of chair pads on a quest to discover the Holy Grail of concert seating.
"It wasn't all smooth sailing," the post continues. "We ordered chair pads that were skinnier than a celery stick. Those didn't make the cut. They got shipped back faster than you can say 'encore.' But fear not, we persevered."
Now in studio are chair pads that feel "like a cozy cloud for your behind. So, when you grace our concerts, rest assured that your tushys will feel weightless. At Blue Frog, we're not just bringing music, we're bringing musical thrones fit for kings and queens of the concert realm."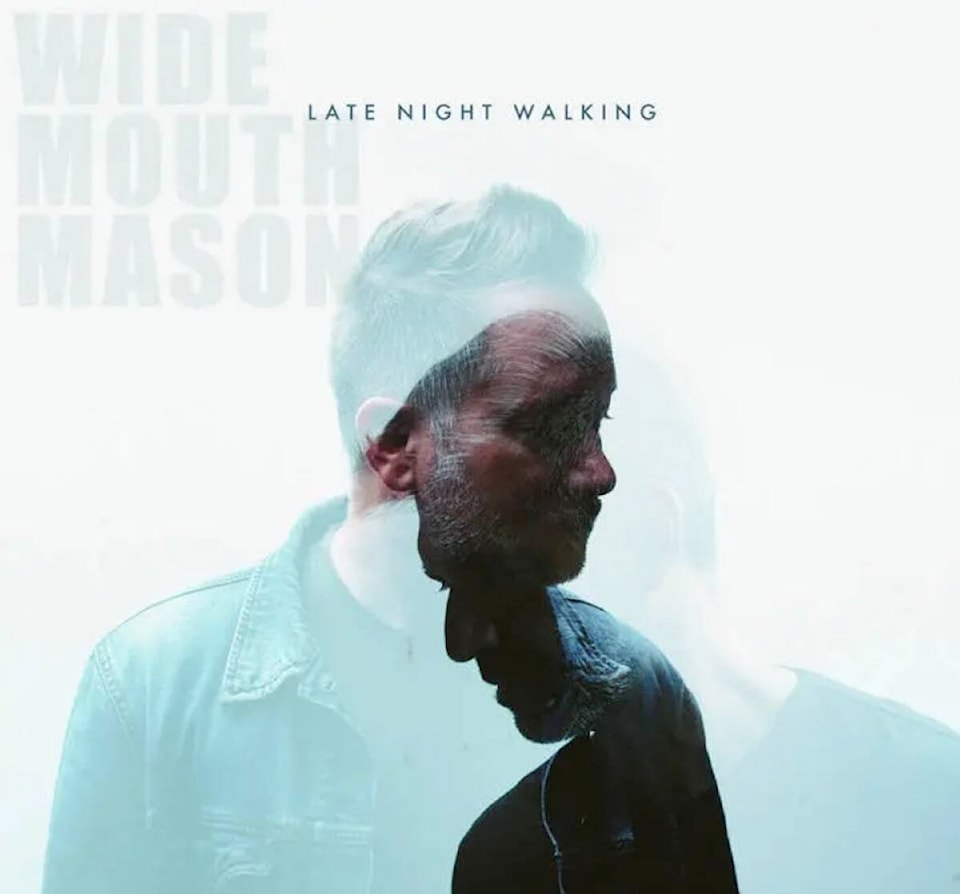 I CAN DO THAT, DAD
Vancouver-based guitar whiz Shaun Verreault has a new Wide Mouth Mason album, "Late Night Walking," recorded on Mayne Island with drummer Safwan Javed and Ryan Dahle, bass by Big Sugar's Gordie Johnson.
Verreault can also be proud of his daughter, Layla, who'll sing with the chorus in Arts Club Theatre Company's production of "Elf: The Musical," opening Nov. 2 at Stanley Industrial Alliance Stage, the theatre where Verreault was in the band for "Dolly Parton's Smoky Mountain Christmas Carol" in 2021.
Two years ago Layla saw her dad in that show, and was inspired to get on stage herself one day.
"Afterward we talked about it and said, 'A dream we don't work toward is just a wish, and if you want this let's get to work,'" Verreault posted on Facebook. "So, along with her piano and Ukrainian dance lessons, she started attending weekly acting lessons at a young actors school. She's worked with a great coach, got an agent, done lots of auditions, starred in a big commercial that'll be out soon… But she was most excited when we got the email about open submissions for 'Elf.'
"She worked hard and nailed her monologue, song, and callback for dancing. So excited for her to learn from the whole experience, especially working with musical director Ken Cormier, who I saw firsthand guide the kids in the 'Dolly' play with expert, supportive compassion."