Shelves in a Surrey warehouse were filled with rare Star Wars toys ahead of an online auction last Saturday, Sept. 9.
A Langley resident sold off a collection that dates back to 1977, when the first movie of the sci-fi action series was released in theatres.
Would-be bidders were given a closer look at the toys during a preview event Friday (Sept. 8) at the Able Auctions warehouse on 136 Street, in Bridgeview.
The collection included mint, in-box toys made by Kenner Canada — action figures, space ships and more, all catalogued and photographed on ableauctions.ca.
"Most of this has been collected from 1977 to about 1984," Rod Davis, who manages the auction warehouse, said before the auction. "It's one person's collection, and there are some very rare items here — X-Wing Fighters, Tie Fighters, things you just can't find every day.
"Most importantly," Davis added, "a lot of them are Canadian edition — the difference being, they made about 10 times as much of this stuff in the States, so this is a lot rarer. So when you see French on it, you've got Canadian versions, right."
STORY CONTINUES BELOW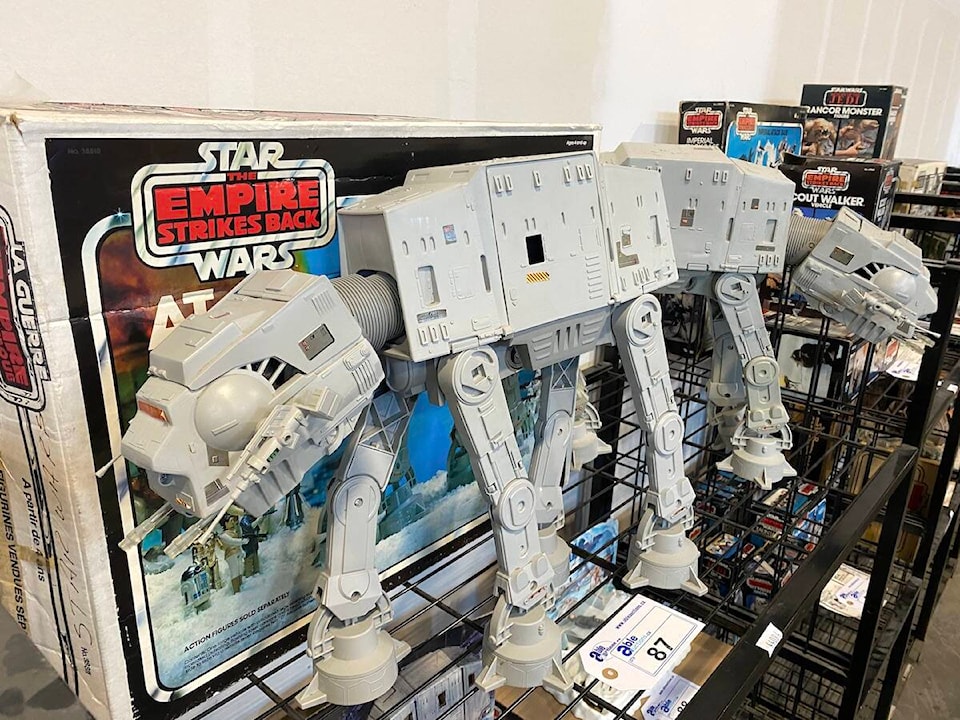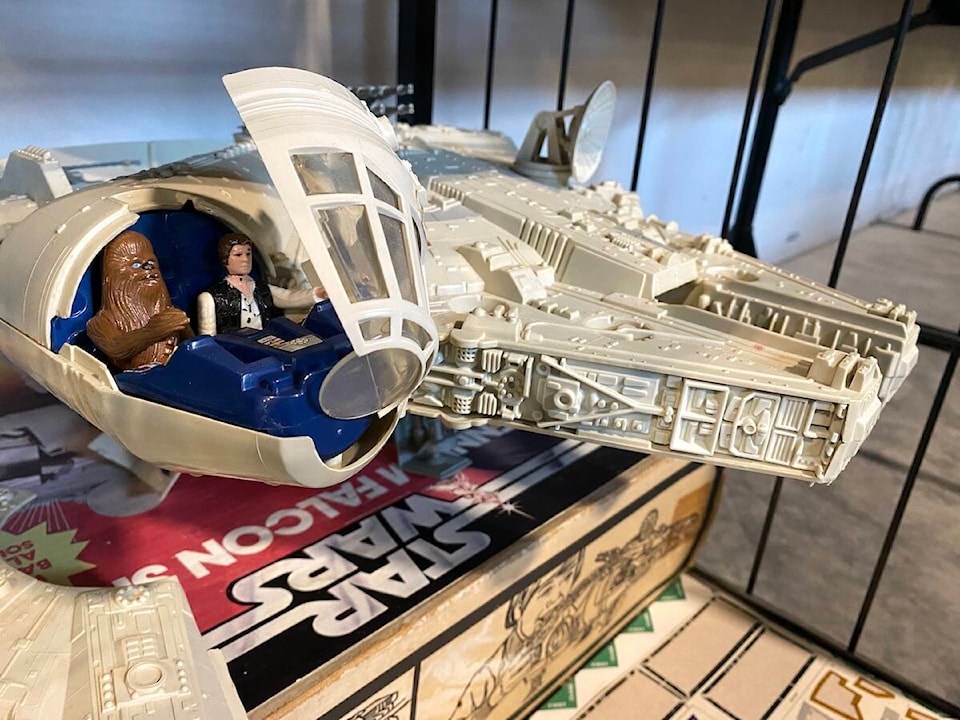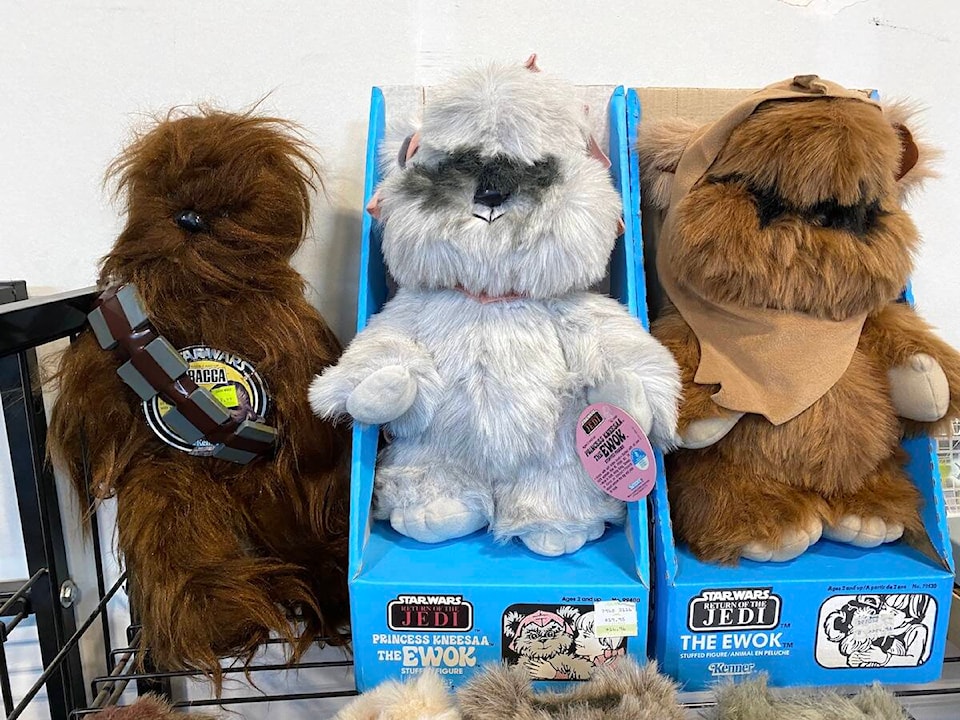 The seller of the toys was David, who doesn't want his last name published in this story, for privacy reasons.
He's a longtime Star Wars fan and collector of the merchandise.
"I collected up until 2014, had my collection stolen and then started rebuilding, trying to rebuild the collection that I had," David said Friday, before the auction.
He said it was just time he sold some toys in his collection.
"I love George Lucas' six movies, the story, the mythology, all that's great," David said. "I am still maintaining a smaller Star Wars collection, just getting rid of the bulk of it, making more room in my house for my kid to hang out with their friends and stuff."
David enjoyed the "chaos" of Saturday's auction.
"Afterwards, seeing what people bid on things will definitely entertain me for a while," he said Friday.
On Monday, he was happy that the auction resulted in the sale of all those toys.
"From a financial standpoint, I profited, so I did not poorly invest in something that I enjoyed, and that's a win," David said. "And I'm very happy to see that, you know, there are gonna be a bunch of other people who will get to enjoy this stuff, so that's great too."
As far as profit goes, he said the top item was a Cantina Adventure Set with box and the four action figures of Snaggletooth, Greedo, Walrus Man and Hammerhead.
"That's a set I bought at Able Auctions many years back, five years back," David said. "I picked it up for $900 because no one knew it was inside. The contents were very valuable, and that went for over $2,000 (Saturday), so that was a pleasant surprise."
Some items went for less than he thought, "but that might have been a combination of not having the right collector see it, versus anything else," David added. "There was a C3P0 action figure from Japan that was exclusive to their market in one year, and other examples of it have sold for more than the auction price. So someone got it for a song by today's market standards. But, again, I'm not saying that it was a bad sale because, you know, it's still sold for hundreds of dollars."
Auction warehouse manager Davis admitted that he's not much of a Star Wars fan, but the toy auction did interest him.
"I saw the original (Star Wars) at the Dolphin Theatre in '77 and I was more into other stuff, Micronauts and stuff like that," Davis said Friday. "But hey, you would love to have your hands on this stuff, and chances are it wouldn't be in this kind of condition, too."
Also Saturday (Sept. 9), a separate auction involved arcade games stored at Able's warehouse.
The pandemic forced Able to hold all auctions online.
"All our auctions these days are 100 per cent online, but we have a preview day so people can view the items. It's a COVID thing that won't go back," Dodd said in November. "When those first public gathering restrictions were announced in March (of 2020), we basically switched the next day to 100 per cent online."