Multiple sclerosis can make you feel alone. In reality, there are 90,000 Canadians who know what living with MS is like.
On May 28, Canadians will unite at MS Walk to make a world free of MS more than just a dream. Allan, a 75-year-old from Victoria, is one of them.
While most people diagnosed with MS are women between the ages of 20 and 49, Allan is a man who was diagnosed with secondary progressive MS in his 60s, a self-described MS "unicorn."
"I've participated in many MS Walks with The Miller Milers over the last several years. There are people I've seen at MS Walk four or five times, and it's very emotional. It makes you aware of how important it is to have a connection with others in the MS Walk community," says Allan, diagnosed in 2012.
"MS Walk is also important as a fundraising opportunity. Supporting MS Walk educates the public, supports people in the community like me, and supports MS research.
"When I was first diagnosed, there were only two or three disease-modifying therapies you could take, and they were all injectables. Now there are 19 options, and some of them can be taken orally, which is more desirable. We need continued support and for everyone to take action in order to go even further," Allan says.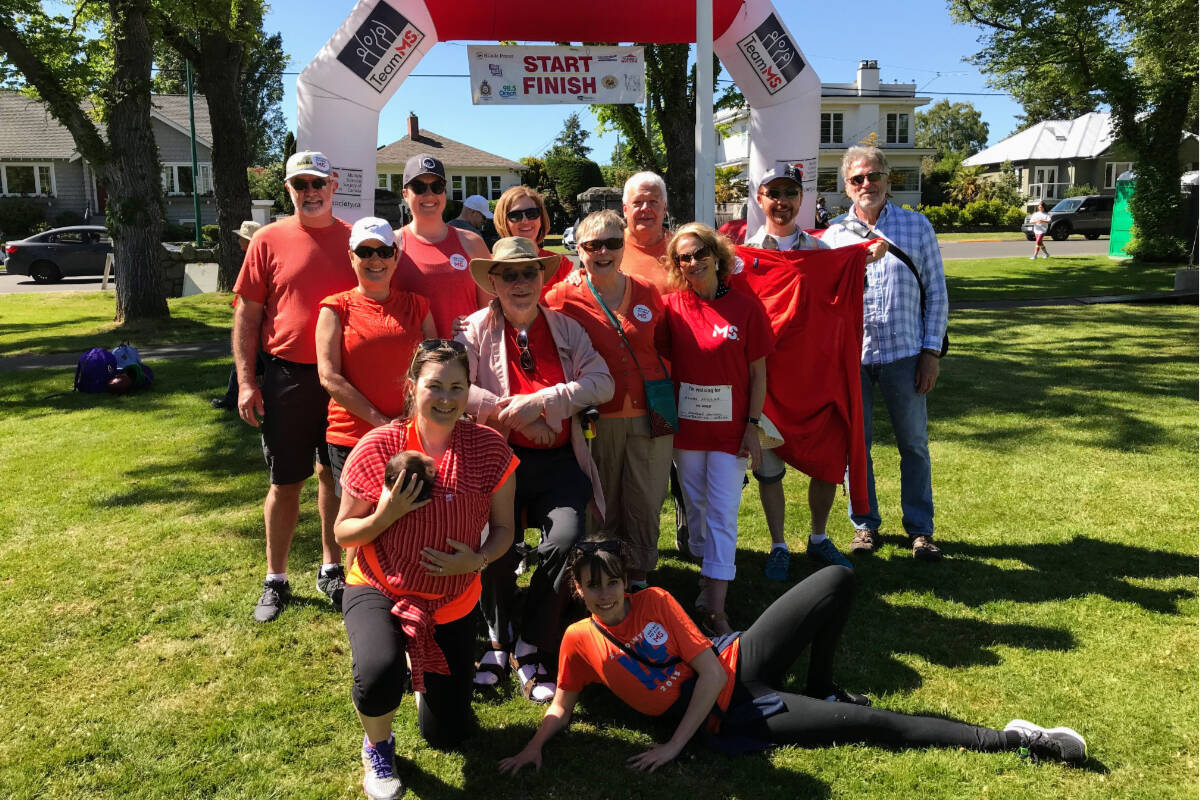 "While many advancements in MS research have been made, there is still more work to be done and it would not be possible without our donors and walkers. Thank you for your continued care and support."
MS impacts many Canadians, from those who live with the disease to those who care about them. Help create more awareness for MS so we can continue to support Canadians affected by the disease.
There are many ways you can get involved to show you care throughout MS Awareness Month. One of the ways you can show your support is by joining your nearby MS Walk as our community of tens of thousands of Canadians walks together to show that no person living with multiple sclerosis is alone.
Fundraise to make lives better for people living with MS. On May 28, join Allan and his team for MS Walk, as we walk toward living in a world free of MS.