No injuries were reported after four houses went up in flames in Clayton Heights Wednesday (Aug. 9).
More than 30 Surrey firefighters battled to gain control of the three-alarm fire in the 19200 block of 73rd Avenue, according to Surrey Fire deputy fire chief Shelley Morris. Over 20 people are unable to return to their homes due to the fire. All but two of them have a place to stay for the night, Morris said.
Surrey fire crews responded to the call of a suspected garage fire around 6 p.m.
The garage was fully engulfed in flames when crews arrived, Morris said. The fire spread quickly to nearby buildings.
"What we have now are four units that were completely destroyed by fire and we have some damage to other units due to proximity to the fire," Morris said.
Twelve-year-old Mia Carle lives across the park from the fire with her family. Mia dashed across the park to knock on people's doors, while her mom, Laura, called 9-1-1. Mia helped several people out of their homes.
Mia was also making sure everyone who was displaced had a place to stay for the night.
The cause of the fire is under investigation, Surrey RCMP Cpl. Vanessa Munn said. The fire inspector is planning to visit the scene Thursday (Aug. 10)
Bystander drone footage captures the devastation from last nights fire. However, it also demonstrates how much worse it could have been, if crews were not able to contain further spread. pic.twitter.com/I3jKFtQep8

— Surrey Fire Fighters (@Local1271) August 10, 2023
Evan Lucas, a local resident, saw the fire start to take hold in the garage.
"I told my wife we should get up and go out," Lucas said. " I went to the front of the houses, knocked on all the doors and got people out."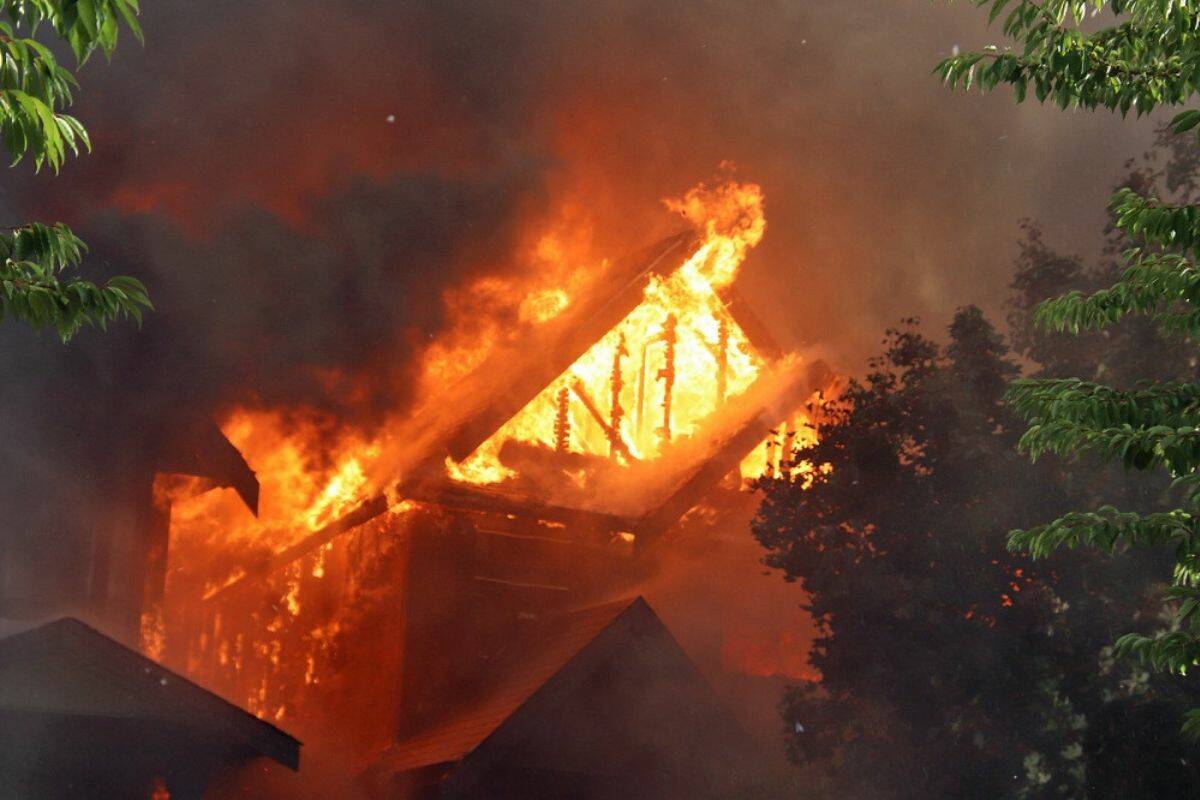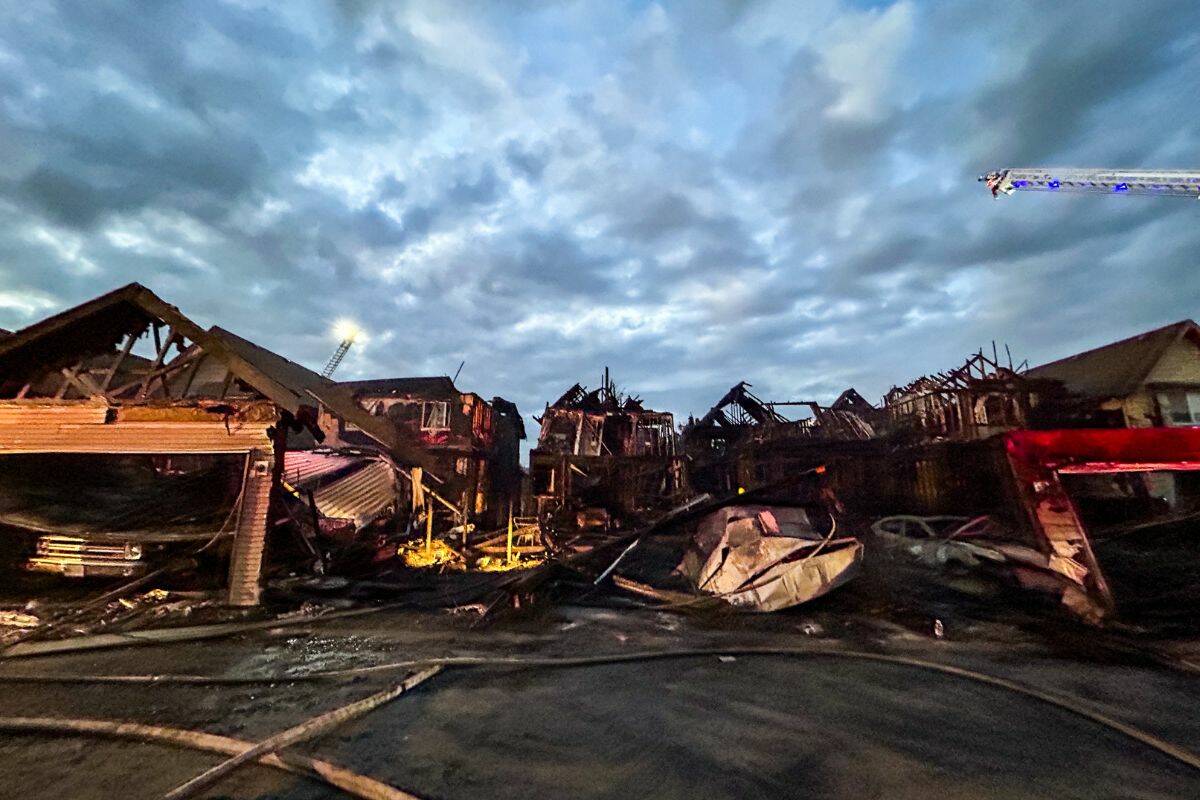 The plume of smoke could be seen kilometres away.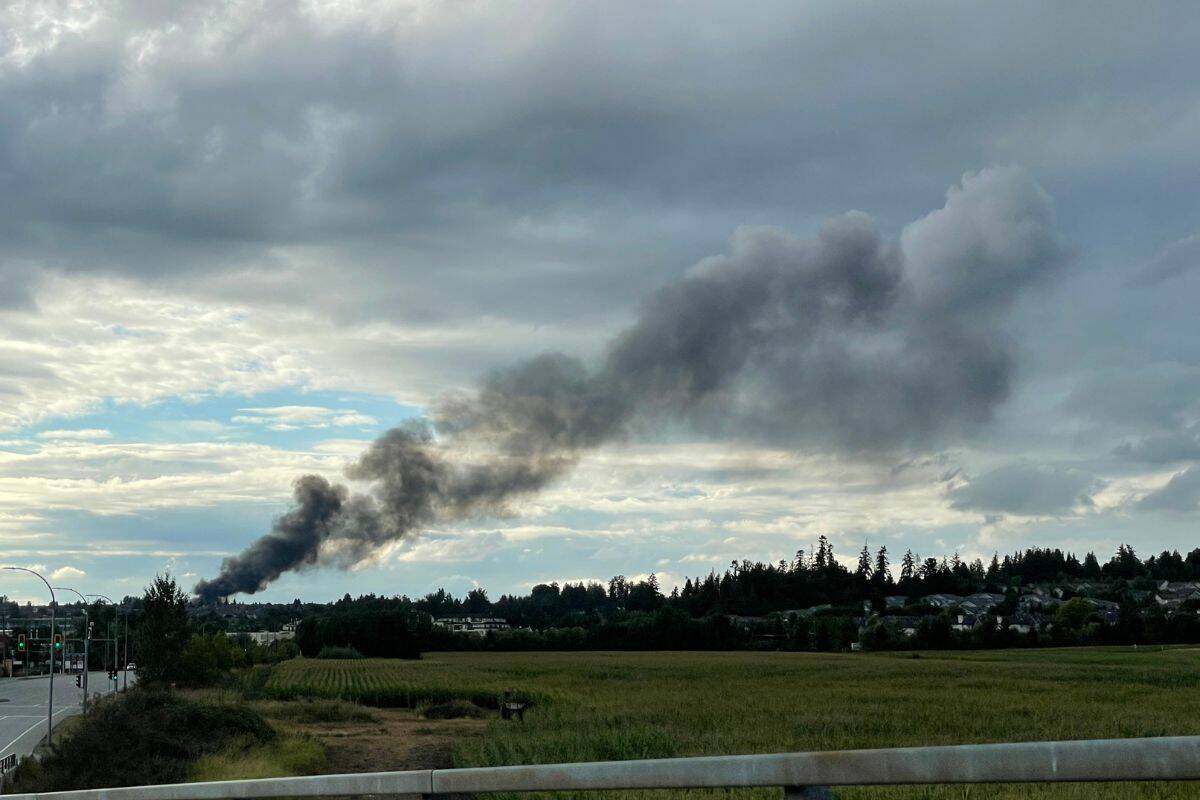 More to come…
---

anna.burns@surreynowleader.com
Like us on Facebook Like us on Instagram and Follow Anna on Twitter.