Work has begun to rebuild Strawberry Hill Community Hall, a historic Surrey building destroyed by fire two years ago.
The new hall in Newton will have essentially the same footprint as the old building with construction underway on the existing foundation at the corner of 121A Street and 75A Avenue, also known as Komagata Maru Way.
City hall officials say the new facility will look very much like the restored heritage building would have two years ago, although redesigned interior spaces will maximize the amount of public space in the new building.
The original hall, built in 1909, was fire-damaged beyond repair in April 2021 during renovation work. The $1.2-million project was scheduled for completion later that year, bringing new preschool and childcare spaces to the area, along with rental opportunities.
Similar uses are planned for the new building, to be built by Jacob Bros. Construction for close to $2.5 million. The projected opening date is next spring.
STORY CONTINUES BELOW PHOTOS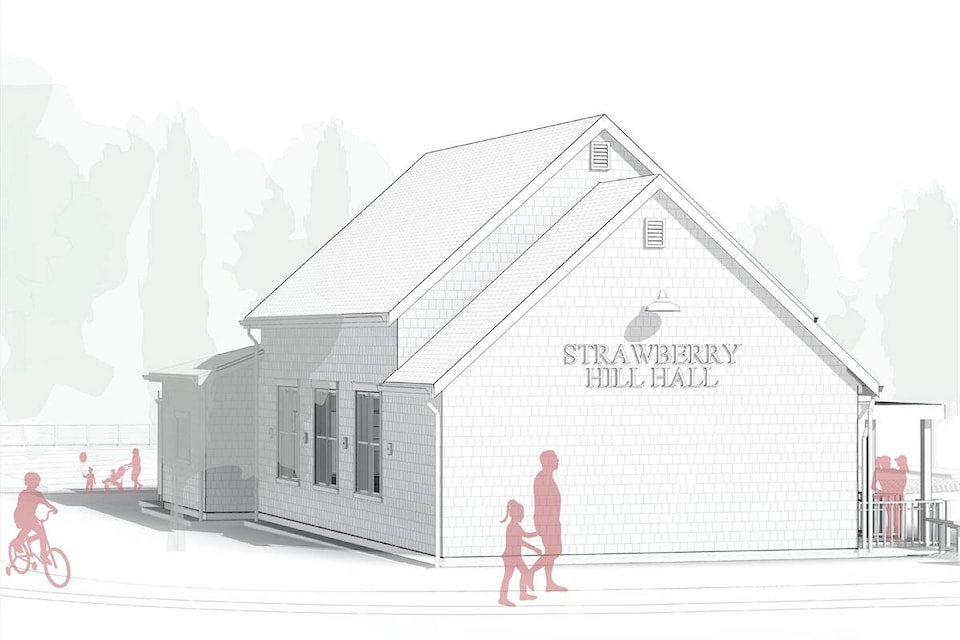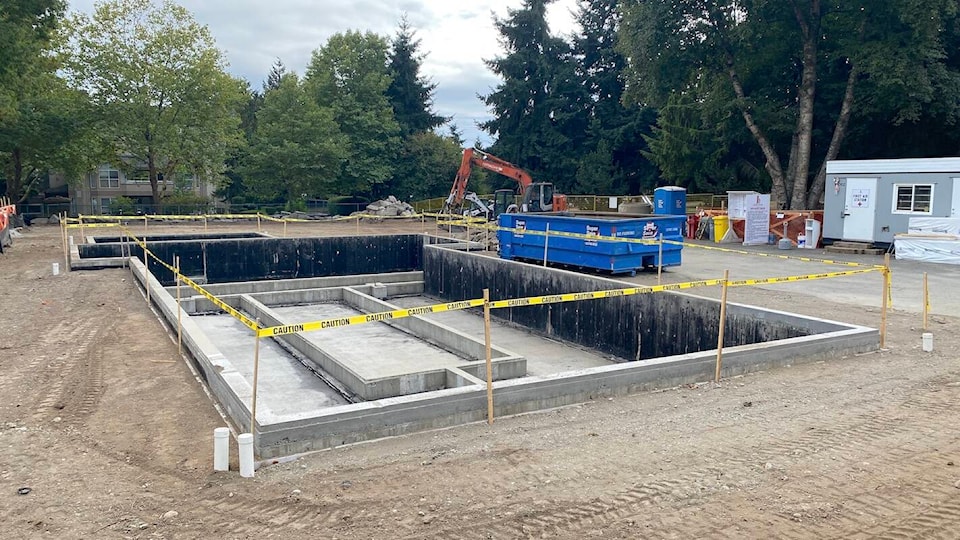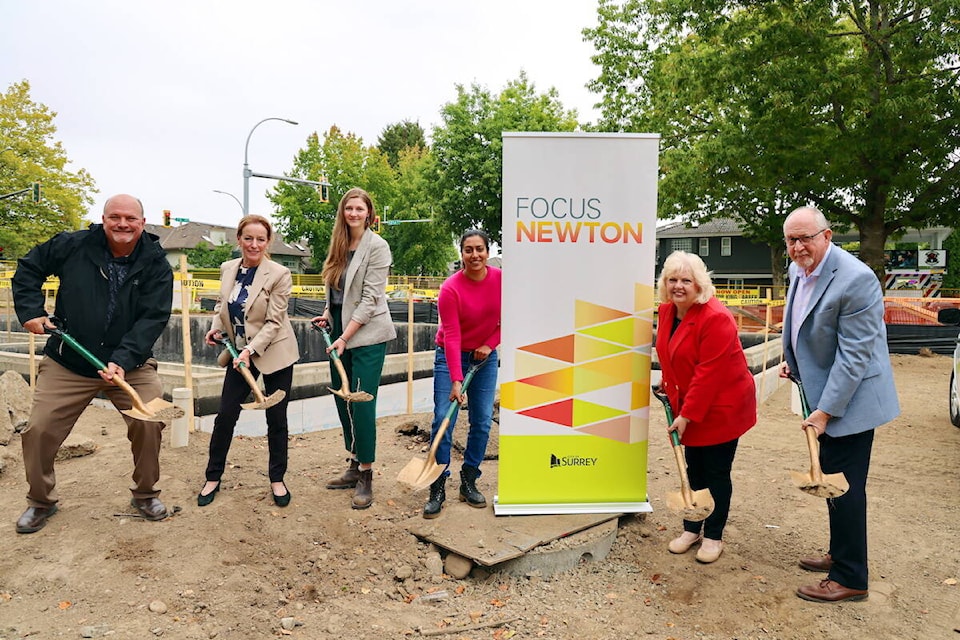 For decades, Strawberry Hill hall was operated by a farmers' institute in an area known for berry crops. In 2016, the city acquired the hall with plans to renovate the building "to provide a range of services at the neighbourhood level," according to a report to council.
By 2021, work by Proactive Construction involved moving the building a few metres away from the street corner to make the intersection safer for motorists and pedestrians.
The fire that spring was deemed accidental and electrical in nature, according to Jason Cairney, Deputy Chief, Prevention & IT Services, Surrey Fire Service.
On Tuesday, Sept. 12, Surrey Mayor Brenda Locke, city councillors and project architect Natalie Copping dug in with shovels for a groundbreaking photo-op at the site, adjacent to R.A. Nicholson Park.
"Losing this building was disappointing to so many people," Locke is quoted in a news release. "While we can never get the original back, I'm pleased we can offer a new space to the Newton community to enjoy for decades to come. I look forward to welcoming residents into the new hall when it opens next spring."
The construction cost is included in Surrey's five-year capital budget, augmented with more than $425,000 in provincial funding that helps create new childcare programs.
The grant will cover 18 before- and after-school care spaces and another 18 for children aged three to Kindergarten. The facility will also be used for community rentals and cultural programming.