Plug-in hybrid electric vehicles (PHEVs) represent the midpoint between nonplug-in hybrids and full-on battery-electrics. With their batteries fully charged, PHEVs can cover short commuting distances without the aid of the internal combustion engine (ICE), which engages once battery power drops to a minimum level.
The Toyota RAV4 Prime and Mitsubishi Outlander PHEV appear well matched for price, but each takes a unique approach.
The Prime was introduced for 2021 as an offshoot of the RAV4 hybrid. The Outlander PHEV — part of the new Outlander lineup — was launched for 2023. The PHEV was also a model in the previous Outlander lineup.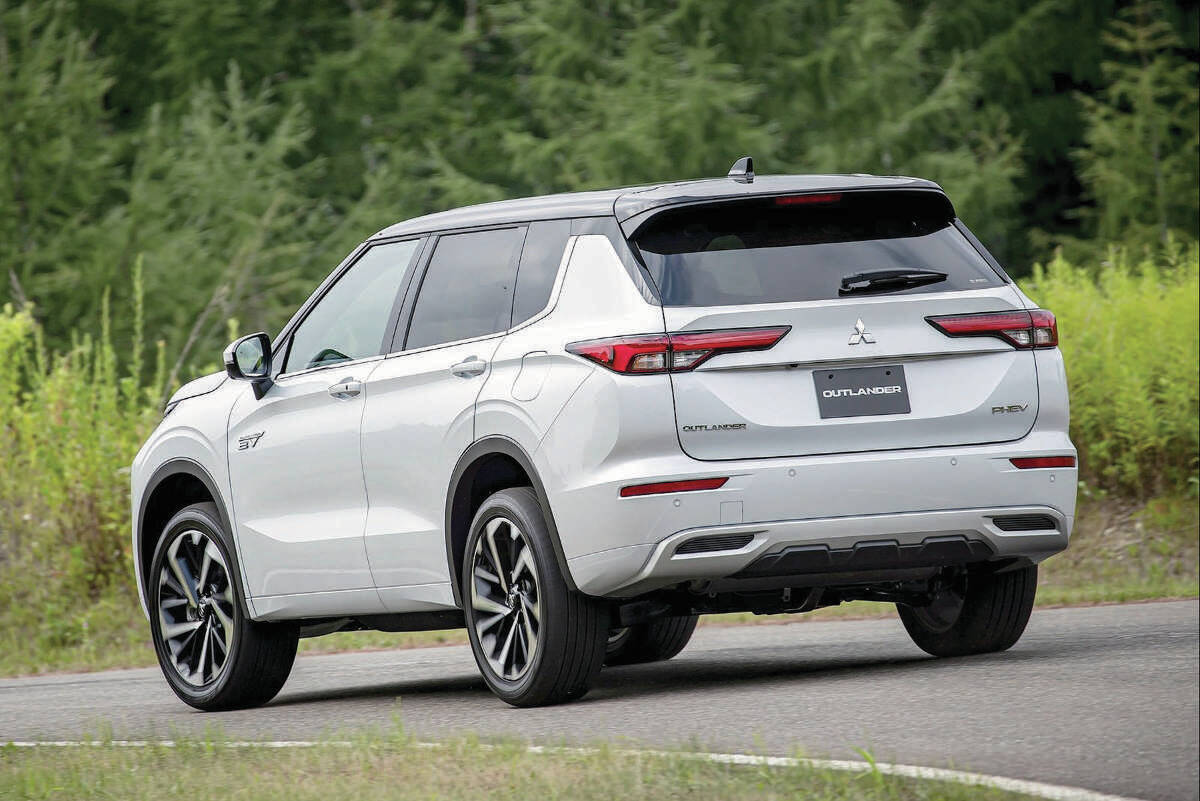 Compared with the Toyota, the Mitsubishi is about 10 centimetres longer, five centimetres wider and taller, and it has 2.5 centimetres more distance between the front and rear wheels. Those dimensions align with the Nissan Rogue, which shares the platform (Mitsubishi is part of the Nissan-Renault Alliance).
In terms of design, both vehicles are pretty much identical to their ICE counterparts. The Outlander's nose is bold, square, modern, chunky and daring. The Prime's nose falls in line with other Toyota vehicles. It's definitely sharp looking.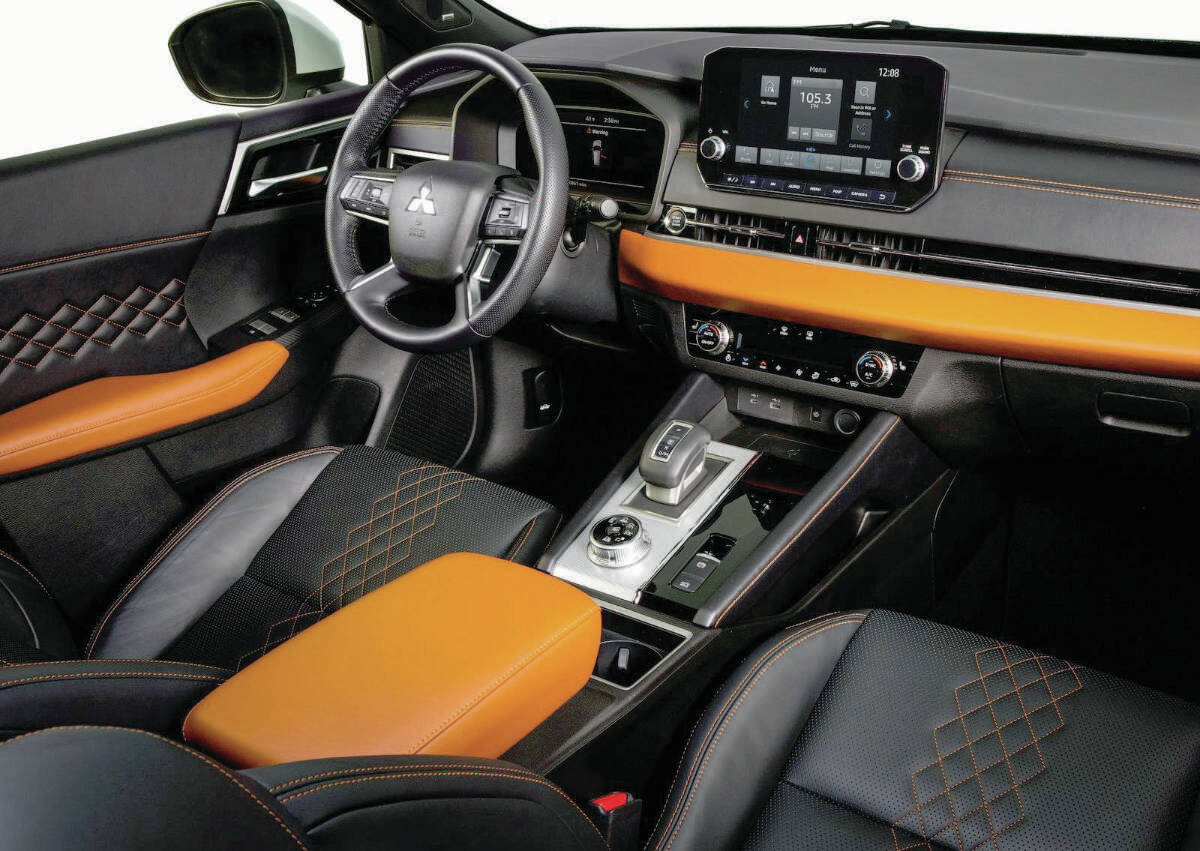 The interiors of both vehicles are outfitted with infotainment screens that pop out above the dashboards. Seating is spacious, but the Outlander's available massage function (for both front-seat passenger seats) is a welcome touch.
The most notable difference between the two is the Outlander's kid-sized third-row seat, which is standard for all trims. When not required, it folds completely flat (as does the second row), creating a spacious cargo hold.
Powertrains
The PHEV comes with a 2.4-litre four-cylinder and front and rear electric motors to produce 248 horsepower and 332 pound-feet of torque.
The Toyota has more power: A 2.5-litre four-cylinder and dual electric motors make a net 302 horsepower. Toyota doesn't provide a net torque value. According to the automakers, zero-to-60-mph (96-km/h) for the Outlander takes 6.5 seconds, while the RAV4 gets it done in 5.8 seconds.
With a fully charged battery, the Outlander PHEV's combined city/highway fuel consumption is rated at the equivalent of 9.0 l/100 km, while the Prime is significantly better at 6.0.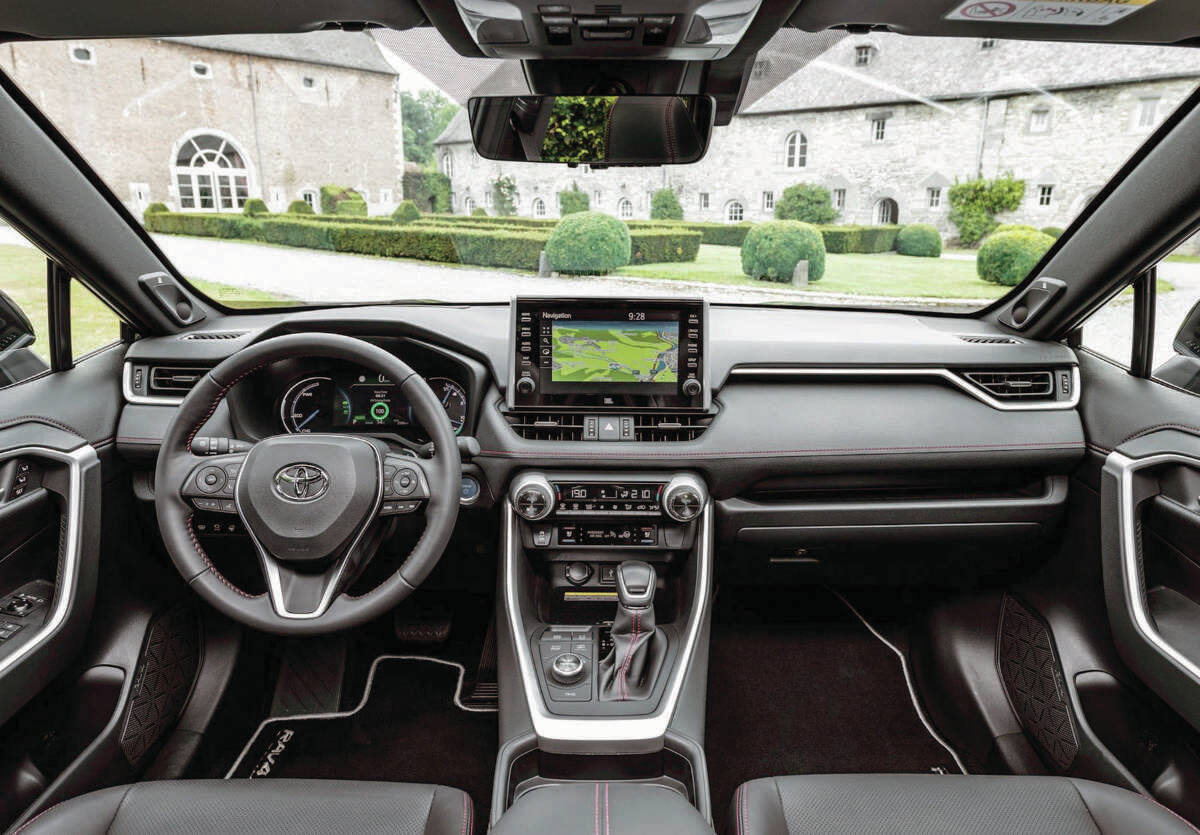 Range and charging
Toyota says the Prime can travel up to 67 kilometres on a full battery. Recharging using a 120-volt outlet takes a claimed 12 hours, and a 240-volt connection cuts that to about five hours.
For the Outlander, the maximum range is 61 kilometres in EV mode. Recharging takes a claimed nine hours using 120 volts, and four hours at 240 volts. Using a DC fast charger brings the battery to 80 per cent of capacity in about 25 minutes.
When fully fueled and charged, the Prime has a claimed range of up to 911 kilometres. The Outlander PHEV is good for 626.
How they drive
They're both smooth operators, but the Toyota's extra off-the-line snap is more fun. At higher speeds, the Mitsubishi accelerates quickly and does a good job at soaking up rough patches. There are also Tarmac, Gravel, Snow and Mud modes that adjust the PHEV's powertrain settings for maximum traction.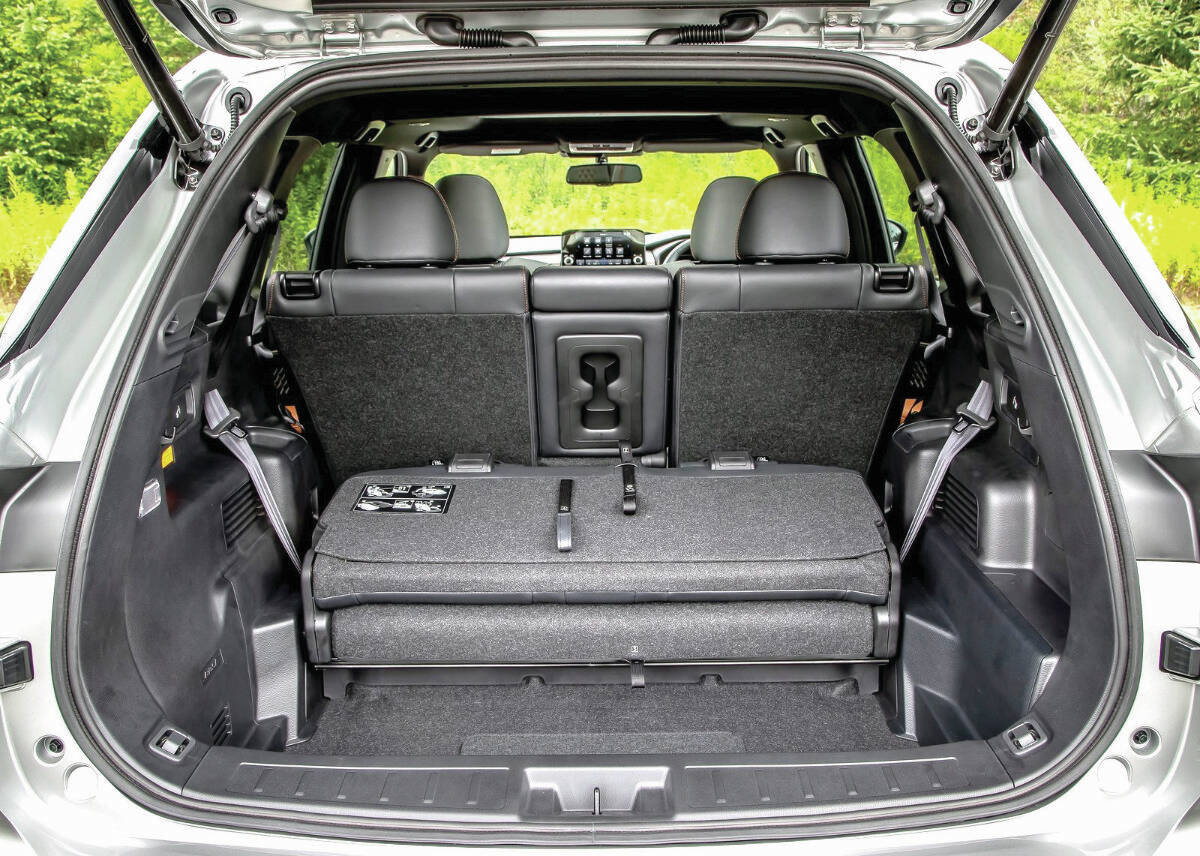 Which would you choose?
By the numbers, the RAV4 Prime is better on fuel than the Outlander PHEV and it has a much greater driving range, aided by larger fuel tank. And the Prime has a significant performance edge. It's base-priced at $53,000 including destination charges, excluding applicable government rebates.
The Outlander PHEV has a lower base price — $48,000 — and it has more interior space and a standard third-row seat, and it's more comfortable. It also has more all-wheel-drive settings to assist in a variety of driving conditions.
The choice will come down to these factors as well as personal preferences: style, brand loyalty and trust, and payment options.
In either case, a PHEV presents a best-of-both worlds scenario. For commuting, you might seldom go beyond the electric range as long as you keep it charged every day. And when you want to take longer trips, just gas up and go.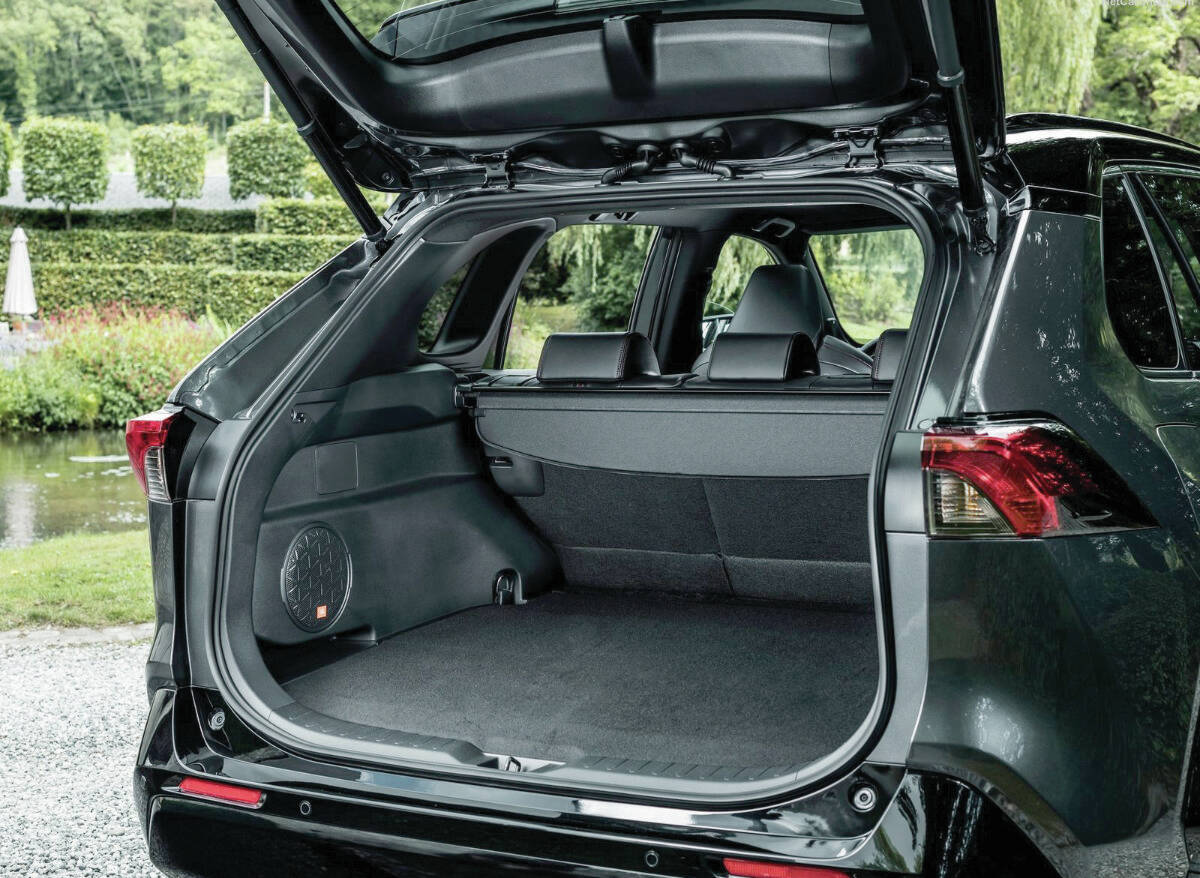 What you should know
2023 Mitsubishi Outlander PHEV – 2023 Toyota RAV4 Prime
Type: All-wheel-drive compact utility vehicle
Engines (h.p.): Outlander PHEV: 2.4-litre I-4 with electric motors
RAV4 Prime: 2.5-litre I-4 with electric motors
Transmissions: Continuously variable (CVT)
Market position: The RAV4 Prime and Outlander PHEV are both viable options for buyers seeking a respite from high fuel prices, but for financial or range-anxiety concerns are not prepared to purchase a battery-electric vehicle.
Points: Both vehicles have distinctive looks that mimic their gasoline-powered counterparts.• Electric-only ranges are typical of PHEVs. • On-road performance for each is exemplary. • Tow ratings vary as do basic and powertrain warranty coverages.
Active safety: Blind-spot warning with cross-traffic backup alert (std.); active cruise control (std.); front emergency braking (std.); inattentive-driver alert (std.); lane-departure warning (std.); pedestrian warning (std.)
l/100 km (combined city/highway): 9.0 (Outlander PHEV); 6.0 (RAV4 Prime)
Base prices (incl. destination): $48,000 (Outlander PHEV); $53,000 (RAV4 Prime)
BY COMPARISON
Kia Sportage plug-in
Base price: $48,100
AWD hybrid has a turbo 1.6-litre I-4 with electric motor and 261 h.p.
Ford Escape plug-in
Base price: $47,700
FWD-only model uses a 2.5-litre I-4 plus electric motor; 59-km EV range.
Subaru Crosstrek plug-in
Base price: $46,550
AWD model is rated at 6.7 l/100 km combined and has a range of 770 kms.
– written by Malcom Gunn, Managing Partner at Wheelbase Media
If you're interested in new or used vehicles, be sure to visit TodaysDrive.com to find your dream car today! Like us on Facebook and follow us on Instagram