A 15th-anniversary celebration of the Surrey-based SuperChefs program involved the debut of new TV pilot that aims to teach kids the joy of cooking and importance of fresh ingredients.
Olympic-champ figure skater Patrick Chan stars in the 22-minute "Fish On Ice" pilot alongside Scotia Browner, Kevin Saxby as candy-loving villain Crafty Kevin, several puppets (including dentist "Dr. Greg") and claymation characters.
The pilot is an entertaining continuation of SuperChefs Cookery for Kids, a program launched 15 years ago by Surrey-based dentist Dr. Greg Chang.
To celebrate the anniversary, a special event was held at Chandos Pattison Auditorium in Fraser Heights on Monday, Aug. 14.
"It went incredibly well," Chang said days later. "We had close to 400 people there at Pacific Academy, with four food trucks. The Lions came to do football drills for the kids, we had our long-noodle contest, and in the theatre we showed our documentary, had a panel discussion with the six VIP guests and also screened the new pilot."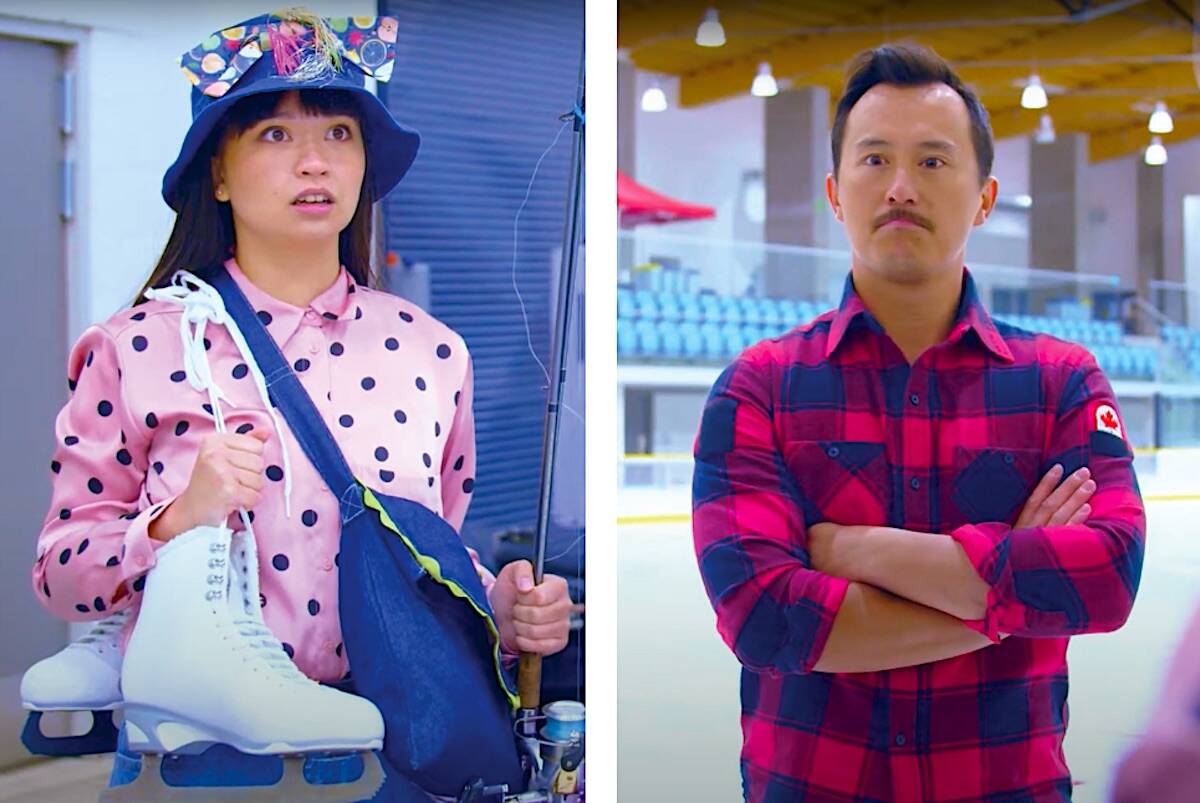 The night's VIP guests were figure skater Chan, retired football legend Wally Buono, chef Andrew George, Food For Soul strategic officer Jill Conklin, Canadian pizza champ Giuseppe Cortinovis and magician Henry Tom.
The non-profit SuperChefs Cookery for Kids champions healthy eating and positive lifestyle habits for kids worldwide.
"I think we've done a lot of good work in the community," said Chang, with Surrey Place Dental Group at Central City Shopping Centre.
"We've served over 20,000 free meals at our events over the years, involved over 6,000 kids and through our partnership with federal funding we've provided over $1.5 million of funds to Surrey high school kids and university kids to be employed full-time to provide the camps. So we just wanted to celebrate all that."
During the pandemic SuperChefs pivoted to online programming, which led to the creation of the "Fish On Ice" online series for kids.
"It's always been a dream from the very start to have something animated or something entertainment-based, because the premise of SuperChefs is to always entertain kids and then teach them about healthy food and eating," Chang explained.
In the "Fish On Ice" pilot, posted on superchefs.org, the SuperChefs need a fish for Dr. Greg's recipe, but none are biting the hook. Skater Chan shares his secret fishing hole, and the scheming Crafty Kevin swims in dangerous waters.
"I really achieved what I wanted to do, which is teach kids cooking," the dentist said of his 15th anniversary with SuperChefs.
"But also on top of that," Chang added, "it's just developing leaders of the community and giving them the tools. The documentary shows that, because now our alumni includes someone who's going into medicine, a doctor, and there's a dietician, too, and my son, who's been in the program for 14 years. He initially did a finance degree but because he loves SuperChefs so much and it meant so much to him, because he had a learning disability from an early age, he's now a teacher, going to be teaching. It's exciting to tell stories like that about kids who've gone through the program."
---

tom.zillich@surreynowleader.com
Like us on Facebook Follow us on Instagram and follow Tom on Twitter