Pivot Theatre's final show of the 2023 season is the Norm Foster comedy "Hilda's Yard," playing on a Surrey stage starting Thursday, Nov. 16.
The play follows a day in the life of the Fluck family as they deal with relationships, laundry and bookies.
Directed by CJ Jackman Zigante, the show is at Bethany Newton United Church (14853 60 Ave.) for seven performances closing Saturday, Nov. 25.
The story starts on an exciting summer day for Hilda and Sam Fluck, newly on their own since their thirtysomething children Gary and Janey have moved out. Hilda and Sam are finally ready to relax and reap the rewards of a well-earned and greatly appreciated empty nest.
What could possibly go wrong?
Everything, of course.
Just when they thought it was safe to hang some laundry on the line, Gary and Janey literally fall over the fence into the backyard, looking for help out of sticky situations.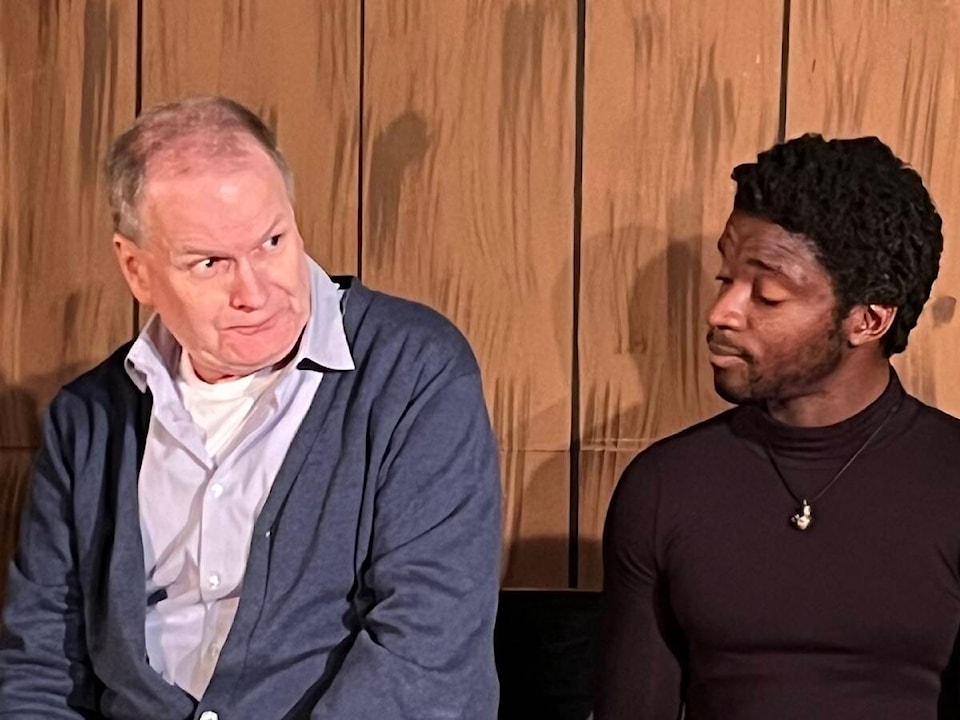 The play is among the most popular written by Ontario resident Foster, who in 2016 was named an Officer of the Order of Canada and given lifetime membership with Playwrights Guild of Canada.
In Newton the play is produced with special arrangement by Playwrights Canada Press.
Show tickets are $25 for adults or $20 for seniors/students, plus GST, on pivottheatre.ca/events. At the door, tickets are cash only, along with concession and 50/50 tickets.
Looking ahead, Pivot Theatre presents an event called "Family Friendly Holiday Drag Show AND Karaoke" at Royal Oak Restaurant in Fleetwood on Dec. 4 starting at 6:30 p.m.
The fundraiser will feature performances by Myria Le Noir, Mz Adrien Destinee, Boo Boo, Foxy Cleopatra, Bizzy Body and Sassa Frass, followed by karaoke for anyone who wants to use the microphone.
Admission is $10, and food and drinks can be purchased. There will be a 50/50 draw with half proceeds to the winner and half to Pivot Theatre. More details are posted on pivottheatre.ca/events.
Founded in 2021, Pivot Theatre is "an award-winning theatre group that celebrates our community's diversity by presenting a wide range of content and shows," the company website says.
"Pivot Theatre's focus as a community theatre is on providing a safe space for our artists, no matter their background, race, gender, orientation, or ability. We welcome all people to join us – including those who are LGBTQ, BIPOC, two-spirited, white, cisgendered, and disabled – to create theatre performances and other visual and performance art for patrons in Surrey and the Lower Mainland. Our goal is to highlight and support talented individuals and groups while fostering a means for their art and talent to find an audience."