SURREY — Serendipitous. That may be a newish word, or the adjective to define serendipity. Serendipity is the occurrence and development of events by chance in a happy or beneficial way. It's something that just happens when you aren't expecting it, but it can colour a whole day happy. These serendipity situations don't happen often enough, so savour them when they do – and follow up!
Last weekend, my husband and I went on a cruise with Paddlewheeler Riverboat Tours down the Fraser River, from New Westminster Quay to Steveston. It was a glorious day, not too hot, and quite a delightful way to spend a day. It exceeded expectations, but that is not the story here. The story here is all about serendipity. By chance, a fellow passenger remarked that she had always wanted to learn how to tap dance. Seriously. In my hearing range. Serendipity. Of course, I walked over, introduced myself and told all in the group that tap dancing was indeed possible at any age. This group was from Surrey, so ladies, this was your serendipity moment. Pursue it. After all, I did do a tap dance for you. Now it is your turn.
I think we all have these serendipitous moments in life. Maybe we could have more by putting ourselves into places where these moments are most likely to occur. The Downtown Surrey Business Improvement Association feels that the "must-be" destination of Summer 2016 is Surrey – offering the most parks per capita than anywhere else in the province. Lots of space for everyone, and while you may think parks are for outdoor activities, remember that Surrey Arts Centre sits in Bear Creek Park. So picnic, then visit the gallery or a theatre event.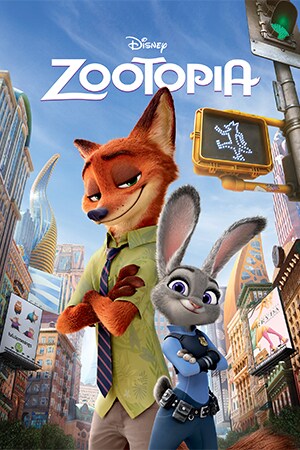 Holland Park is busy with Fusion Festival and other events, including Movies Under the Stars every Saturday evening in August. There's one more Saturday this month, on Aug. 27, and it could be your Serendipity Saturday, with "Zootopia" on the big screen. The evening will also feature entertainment from local performers. Everyone can also get involved with the activities and games that will be set up, or play in the playground located on the south side of the park. This event is free for all to attend and enjoy.
Who would have expected a performance stage in Surrey City Hall? Centre Stage at City Hall (13450 104th Ave., Surrey) opens a new performance season with Adam Francis Proulx's acclaimed "Baker's Dozen: 12 Angry Puppets," on Sept. 23, starting at 8 p.m. Tickets range from $20 to $40, including all fees, via 604-501-5566 or Tickets.surrey.ca.
Here's the story: Rub-a-dub-dub, the Baker's dead in the tub! Now his husband the Butcher stands accused of murder. Proulx transforms one puppet into the 12 jury members who must decide the Butcher's fate. In this one-man courtroom drama/puppet show/mystery/comedy, the charismatic Proulx shows he has a few surprises up his sleeve.
While we are still the area of Centre Stage, here is another opportunity to perhaps have a Serendipitous Sunday. Surrey Skill Share Fair is seeking presenters. Organizers are looking for people with interesting skills and projects to present at the third annual fair, to be held on Sunday, Oct. 2 at Chuck Bailey Recreation Centre in Whalley from 11 a.m. to 3 p.m.
The Surrey Skill Share Fair is an informal, community-led event that provides a comfortable setting for people to share skills and learn from others. Presenters may choose from a variety of formats for sharing, including hosting an information table, running a one- to two-hour workshop or being a wandering performer or teacher. Presenters will receive a free lunch. You don't have to be an expert, and support is available if needed.
Workshop proposals can be submitted online at Surreyskillshare.ca, or email info@surreyskillshare.ca. Past skill fairs have included singing, beekeeping, knitting, mindful walking, yoga class, poetry workshop and simple magic tricks. No, I will not be there doing a tap dance. That ship has sailed (OK, so it was a boat), and we already had that serendipitous moment.