Crisp autumn leaves, the beautiful shades of changing fall foliage, and hot apple cider go really well with a gardener who is excited about the new fall season.
Just ask the team at Hunters Garden Centre, a gardening mainstay in Surrey for 70 years! Opened in 1953 by Miles Hunter's grandparents, David and Margaret, their legendary customer service is well known in the Vancouver area. Miles loves gardening all day long and invites you into Hunter's for the fall season.
READ MORE: Local garden centre celebrates 70 years this season
Get ready for fall planting!
While spring gets all the 'garden love,' fall is an ideal time to get busy in the garden, Miles says, encouraging new gardeners to dabble in autumn colour: "Don't be all or nothing. Start with some colourful mums and go from there," he suggests.
"Fall garden mums can be planted now and go right through October. In November, they'll die back, but if you leave them there, they'll start to grow again next June. They add fun and beautiful fall colour and are great for front porches, patios and balconies," Miles says.
A few tips to keep your mums beautiful:
Water every three days, even in the fall.
Get a soluble, fast-acting fertilizer, like 20/20/20, to feed those roots.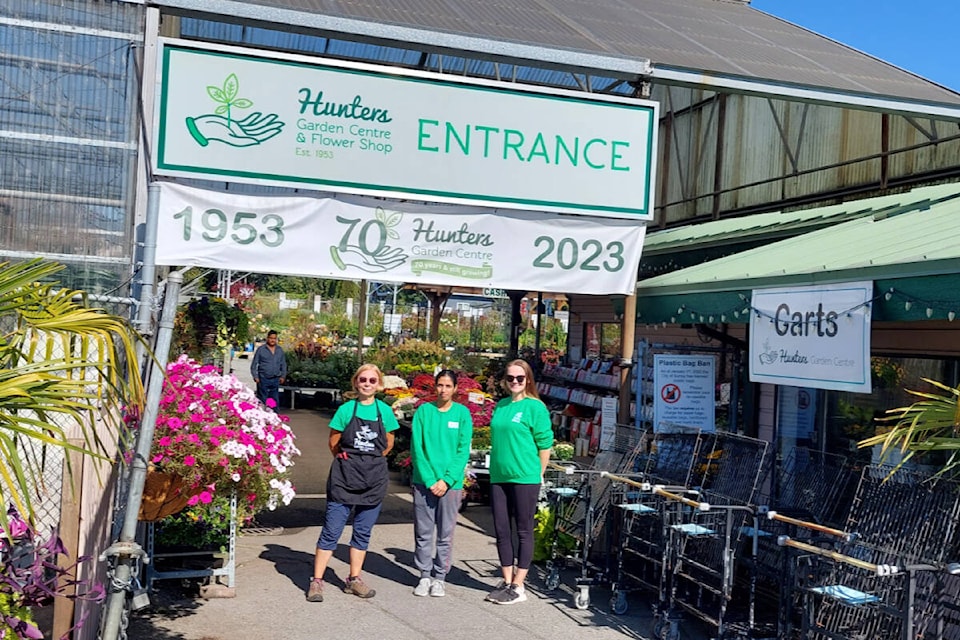 Plant your spring-flowering bulbs now!
While people are planting their fall garden mums, pansies and cyclamen, it's also time to think ahead to next spring.
"This is the time to plant your spring-flowering bulbs under those plants like your crocus, tulips, daffodils, hyacinths and snowdrops," Miles says.
Garlic, garlic and more garlic + fall greens!
Fall is also time to plant next summer's garlic crop, with many varieties of organic garlic available.
"If you plant it in late October you can harvest the following July or August and store it over the winter."
Fall greens and other overwintering veggies are also in store. "I love the fact that we live in a climate where we can grow vegetables all winter long: Kale, spinach and Swiss chard," Miles says. "Don't be afraid to plant those now and they'll be robust and grow through the winter.
Fall is the best time to plant your trees and shrubs!
"Perennials, trees and shrubs can all be planted through the fall. Fruit trees grow their roots over the wintertime. They'll lose their leaves, and then you can prune them back. Roses and hydrangeas also last right through the fall", Miles notes.
"We have years of gardening experience, an incredible staff with years of combined experience, and the best part is that we care," Miles notes.
"Have fun with your fall planting and let us know if you have any questions!"
Visit Hunters at 15175 72nd Ave. in Surrey or check them out online at huntersgardencentre.com.