Beneath a kind and gentle smile, Yuko Itagaki is a strong person despite a traumatic childhood. She has a loving mother and siblings, but her father was cold and distant. She yearned for his love and acceptance but never received it. Now a Stenberg College Early Childhood Education (ECE) program graduate, Yuko wants to ensure no child goes unloved.
A MOTHER'S LOVE
Growing up in Japan, Yuko's mother sacrificed everything to give her children a better life. "I wanted to get a job after high school to support my family, but my mother dreamt of her children attending university. I saved up, went to university and made my mother proud."
After graduating, she became a financial planner. Yuko was thriving in her professional and personal life, until she discovered a shocking truth about her fiancé. She breaks down as she remembers, "He told me that he couldn't marry me because he was already married and had two children. He had hidden this from me." Betrayed and hurt, Yuko left him.
SELF-DISCOVERY
Memories of Yuko's painful relationship with her father came flooding back. The heartbreak and having her childhood traumas resurface was too much. She needed to escape.
Yuko always wanted to travel and experience a different culture so she flew to Canada. She initially planned to stay for a year and learn English but she fell in love with Canada. What began as an escape turned into a journey of self-exploration.
Canada gave Yuko a new start. Her childhood dream was to be a preschool teacher like her mother. This led her to Stenberg College's ECE Basic and Post-Basic programs.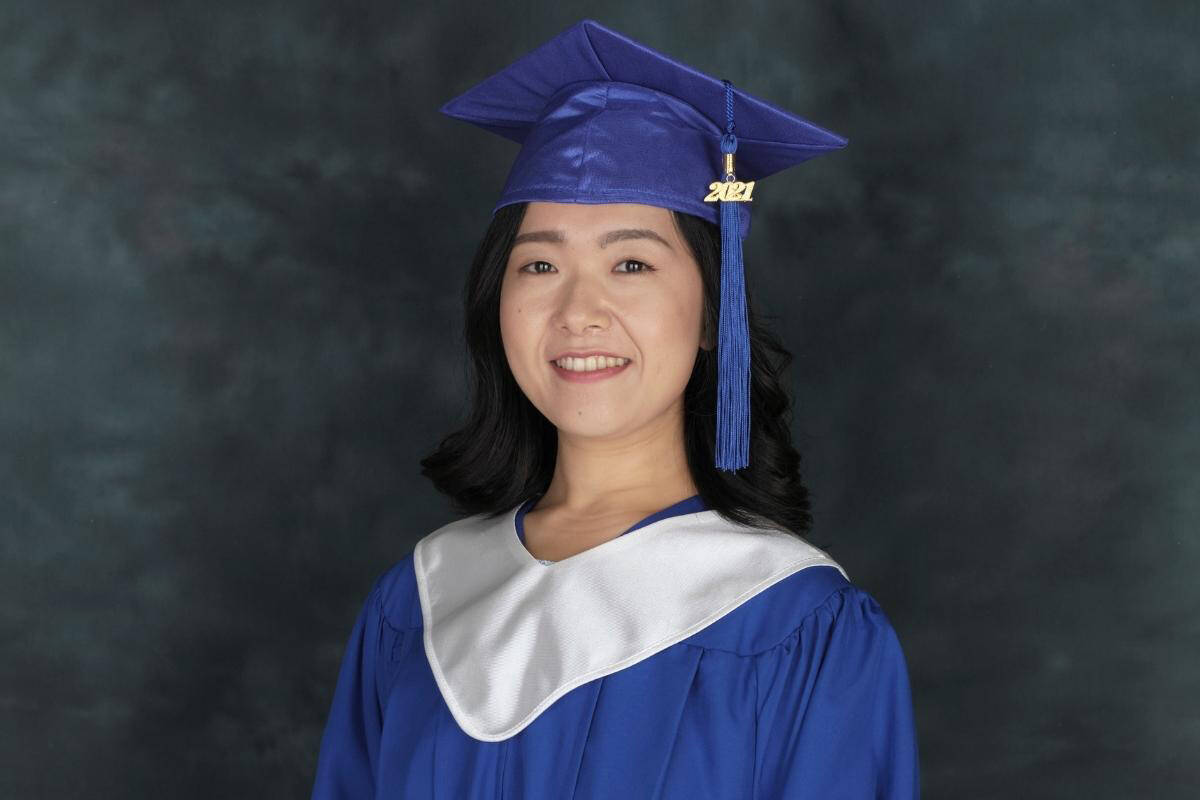 FINDING PURPOSE
Yuko knew she was meant to be an Early Childhood Educator. Passionate about the career and determined to do well, Yuko gave her all in the program. She achieved a 99 per cent grade point average, made lifelong friends and impressed her instructors with her work ethic and natural talent. The pure joy of being surrounded by children gives Yuko purpose in life. "As I spent time with children, I grew to appreciate their curiosity and learned a lot from them."
UNCONDITIONAL LOVE
There is a spark in Yuko's eyes as she talks about teaching children, "It is rewarding to work with children. I love being there for them, seeing them smile, and watching them grow."
Yuko has a bright future ahead. She plans to open a daycare, where every child will feel loved and accepted.
Inspired? Learn more about Stenberg's Early Childhood Education program.