Are you hoping to make a difference in your community in 2023, but aren't sure where to start? Kick off the new year with Canadian Blood Services Give 3 in 2023 campaign!
Give three different ways in 2023, either in blood or blood products, through financial donations, volunteering or even something as simple as sharing a Canadian Blood Services story on your social media (like this one!). Your donation of blood and/or blood products will go directly to helping people like Erica Harris in their fight for survival.
Dr. Erica Harris's story:
Prior to June 7th of 2012, Erica Harris was a shining example of healthy living. At age 35 Harris was a busy mum of 2 boys (ages 2&4)and was working as a Chiropractor and Kinesiologist. Harris enjoyed spending her free time with the athletic community of Vancouver, and led a health-conscious and active lifestyle.
Her diagnosis of Acute Myeloid Leukaemia (A.M.L) in early June of 2012 came as a truly unexpected and devastating shock. Not even two months later while still admitted to Vancouver General Hospital, Harris received a terminal prognosis on July 31st, 2012 after even the most aggressive chemotherapy regimens failed to work. Her medical team gave Harris the heartbreaking news that she likely only had 2 months left to live.
Thankfully, against all odds Harris went into remission — nothing short of a miracle in itself. Being in remission meant she qualified for a lifesaving bone marrow transplant (BMT), but within a few months it became clear that her body was not fully accepting her BMT. Harris would end up receiving both an allogeneic bone marrow transplant and a double lung transplant, life saving treatments that gave Harris her second chance to be the busy sports mama she loved to be.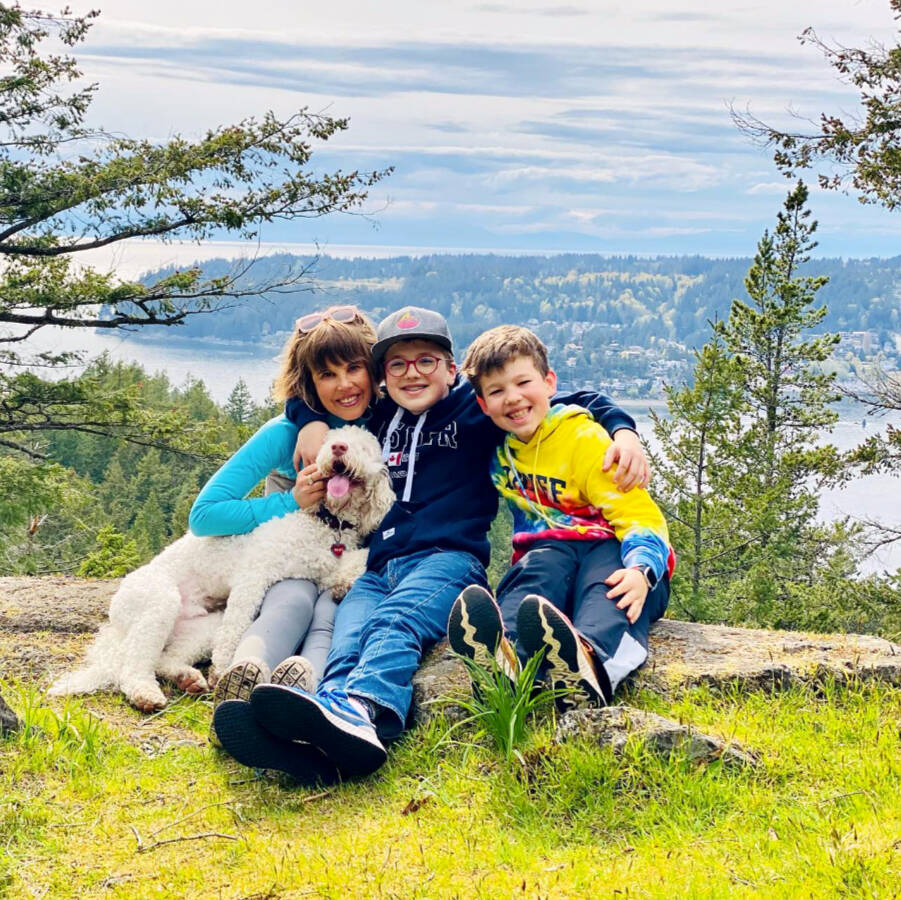 None of this would have been possible without the ongoing support of Canadian Blood Services and their dedicated team of donors.
Every day across the country Canadians like Harris are reminded that life is in fact fragile. Canadian Blood Services provides more than blood donations to those in need; they also collect, store and provide plasma, stem cells, organs and tissue donations that are crucial to aiding patients in recovery and survival.
The Give 3 in 2023 concept is simple but the results are quite literally life changing for thousands of Canadians who rely on Canadian Blood Services every day. Challenge your family, friends and coworkers to rally together and commit to giving in three different ways this year. Whether you give your time, your expertise, financially or a life-saving donation you will be actively participating in saving lives.
Be the difference in people like Erica Harris's life and commit to giving 3 in 2023. Encourage those around you to do the same, because when you give to Canadian Blood Services you are making all the difference to a fellow Canadian.