As the golden sun peeks through the bustling streets of Surrey and Langley, children of various ages proudly display their confident smiles. Many of these have been enhanced under the insightful guidance of Dr. Aly Kanani and team over the last nearly 20 years.
More than just an orthodontist, Dr. Kanani is a fervent advocate for children, and he understands the intricate relationship between orthodontic care and airway health.
Recent research indicates that orthodontic issues can be linked to airway problems, which can affect overall health and well-being. Dr. Kanani's approach involves recognizing these connections.
"Orthodontics isn't just about straightening teeth. Proper alignment can also ensure better airway functionality, which is crucial for optimal breathing, sleep quality, and overall health," he mentions.
Children's orthodontic and airway needs can be interrelated. "Identifying underlying issues early on is paramount. A constricted airway, enlarged adenoids or tonsils, and nasal constriction for instance, can lead to sleep disturbances. With treatments like myofunctional and interceptive orthodontics, we not only enhance smiles but also address potential airway problems, ensuring children have a holistic path to health," Dr. Kanani explains.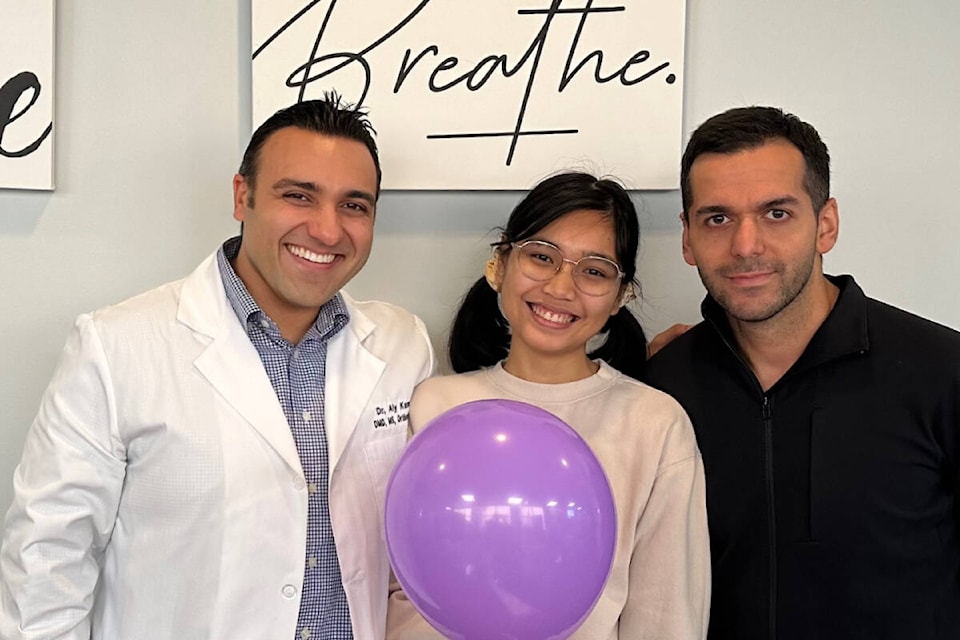 Understanding teenagers' concerns, especially about their appearance, Dr. Kanani adds, "Teens have unique needs, both functional and aesthetic. Airway health is important here too. Invisalign Teen is a discreet option that only provides a near-invisible solution for teeth alignment but can also play a role in improving airway health, especially when combined with accurate dental arch development and possible jaw realignment, ensuring they remain active and vibrant."
Diving deeper into braces, Dr. Kanani believes they offer more than just alignment. "Braces represent a rite of passage. Beyond aesthetics, they can also play a role in addressing crowding, spacing, overbites, underbites, as well as airway issues when identified, ensuring potentially improved breathing and enhancing overall health," he notes enthusiastically. He emphasizes early consultations' importance. "Starting orthodontic care early can mitigate potential airway problems. As they grow, we nurture their dental and airway health, ensuring children and teens lead healthier lives."
Dr. Kanani resonates with parents' concerns about their child's orthodontic and airway health journey. "Every decision made is with a holistic approach. We ensure they understand the process and feel empowered throughout their journey." With countless transformed smiles and improved health profiles, Dr. Aly Kanani's dedication to the youth of Surrey and Langley may be unmatched according to some. For parents considering their child's orthodontic and airway health future, beginning a conversation with Dr. Kanani and his team is the start of a transformative journey.
For more information, reach out for an educational and no-obligation consultation to Dr. Aly Kanani and his orthodontist team at Guildford Orthodontic Centre in Surrey, at 200-10203 152A St., or at Langley Orthodontics, at 201-19978 72nd Ave. They are also accessible on Facebook and Instagram.