July 20 marked a key milestone for Pentland's Prosthetics and Orthotics Clinic in Surrey. A stalwart in the healthcare sector since 1954, Pentland's has been lauded for its exceptional prosthetic and orthotic care across British Columbia.
The grand reopening of their Surrey clinic, conveniently located across from Surrey Memorial Hospital on the second floor of 9645 137 St., saw a significant turnout from community members and healthcare professionals alike.
Guests were treated to the unveiling of a modern clinic, complete with advanced prosthetic and orthotic equipment, private treatment rooms, and an on-site fabrication lab.
The clinic will serve a vital need for Surrey and the Fraser Valley community.
Prosthetics is a specialized branch of healthcare that deals with the design, fitting, and manufacturing of artificial limbs or 'prostheses' for those who've lost a part of their body due to accidents, diseases or congenital conditions, for example. Prosthetic devices include artificial hands, arms, legs and feet that dramatically enhance the quality of life for amputees, helping them regain lost functionality and lead an independent lifestyle.
Orthotics involves the design and application of devices used to support, align, prevent or correct deformities or improve the function of movable body parts. These devices, help those with weak or abnormal muscles and offer support to parts of the body during the healing process.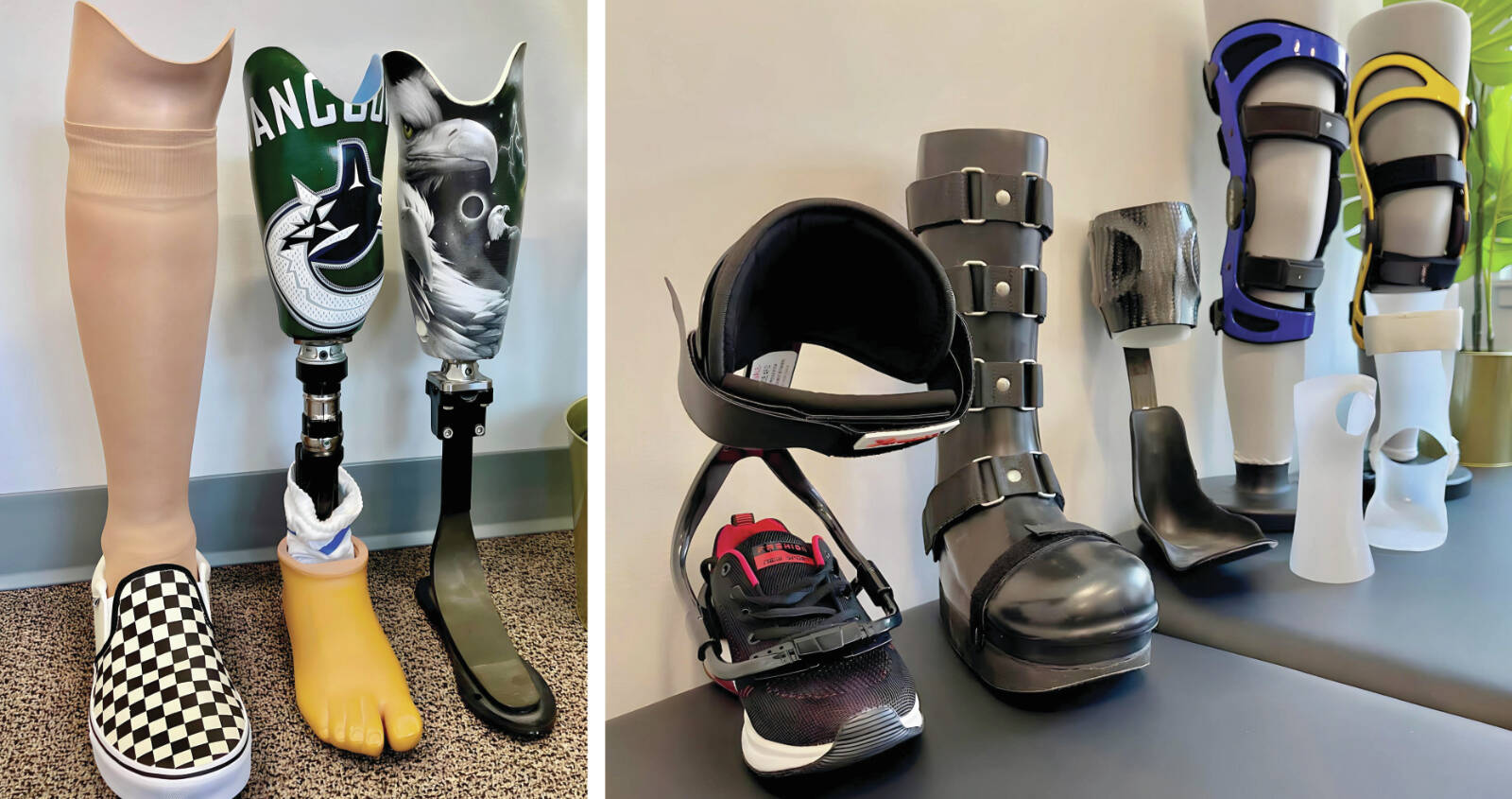 Grand opening event highlights included guided tours of the facility, interactive sessions and the opportunity to meet Certified Prosthetist Iris Cheng, Technician Rey Ganuelas and clinic General Manager Tim Yang – all instrumental in introducing the clinic's patient-centric care model.
Committed to better serve the diverse Surrey community, Pentland's Client Care Advisor, Eesha Fatima, is proficient in Hindi and Urdu, adding a layer of comfort for those who prefer these languages.
In addition, to ease the process and relieve stress, Pentland's dedicated office admin team also manages the submission of funding applications on behalf of clients. They work with various organizations such as BC PharmaCare, WorkSafeBC, ICBC, and more, streamlining the process for their patients.
The grand reopening was not just an event, but a celebration of Pentland's spirit, which blends community, care and innovation. It reemphasizes Pentland's commitment to maintaining the highest standards of prosthetic and orthotic care for the Surrey community.
In addition to its central location, the clinic also has convenient client parking in the back for easy access.
To learn more or to schedule a no-cost initial consultation, call Pentland's Prosthetics and Orthotics at 604-260-2109. As they step into a new phase with this clinic, Pentland's remains steadfast in their primary mission: enhancing lives through unparalleled care.