The province's first mental health and substance use transition team for youth is coming to Surrey later this year – and it was given a $400,000 boost from the RBC Foundation on Thursday (July 6).
The team, made up of nurses and youth work professionals, will work to ensure that young people with severe mental illnesses are connected with community services upon discharge from Surrey Memorial Hospital, said Mike Kenyon, Fraser Health's director of clinical operations, mental health and substance use.
"The first seven days out of hospital are critical for youth," he said. "Research has shown that there are benefits to having a transition team in reducing hospital visits, decreasing the length of stay in the Emergency Department and acute care units, decreasing psychiatric re-admissions, reducing self-harm and improving school reintegration. They come into emergency or into our inpatient units after experiencing a crisis and it's really hard to independently navigate services when you are experiencing a crisis.
"We want to be able to walk alongside them, to play a role of navigation."
The transition team, which is in the hiring stages, will provide support services for up to four weeks, Kenyon added. This will include post-discharge assessment of psychiatric needs, medication management, home visits, safety planning and consultation with a psychiatrist. The teams may also create care plans to help the young person reintegrate back to school.
Meanwhile, Surrey Hospitals Foundation announced Thursday (July 6) at Surrey Memorial Hospital that a large contribution from the RBC Foundation – $400, 000 over four years – will help kick start the project.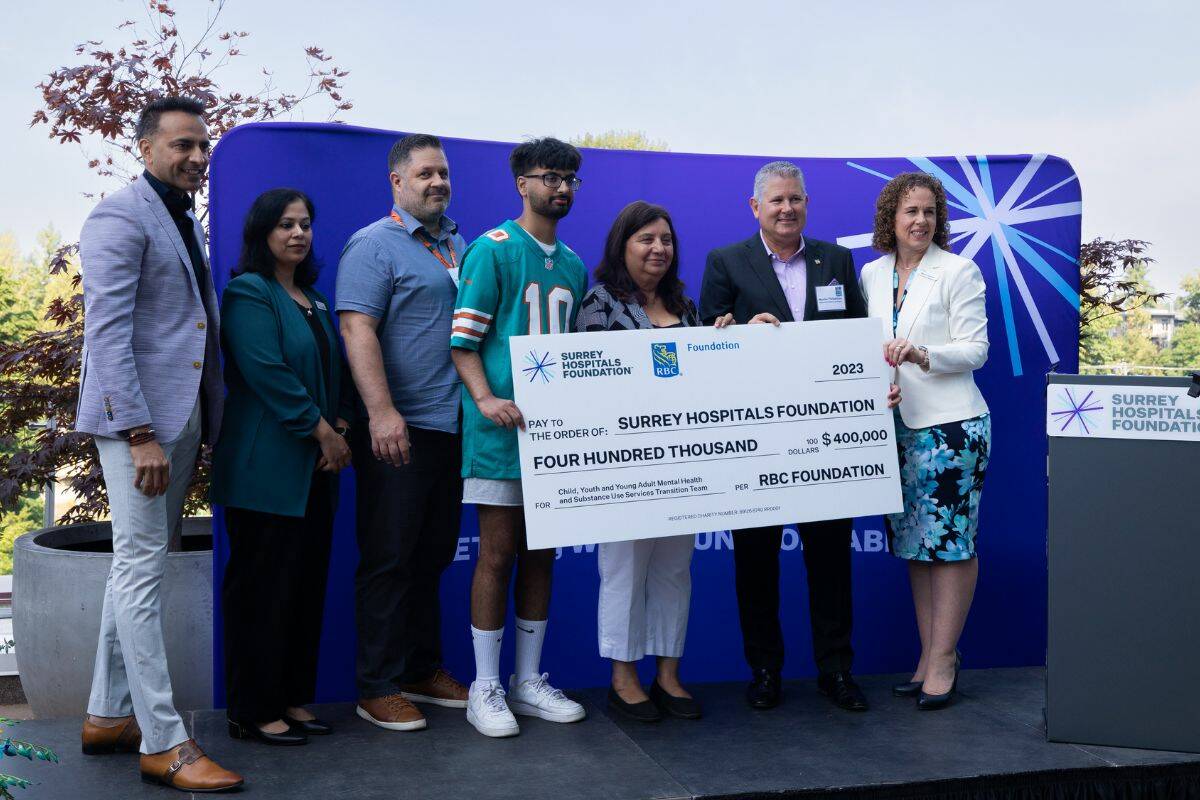 ---

anna.burns@surreynowleader.com
Like us on Facebook Like us on Instagram and Follow Anna on Twitter.