Whistler is fantastic in the winter for the ski-and-board crowd, but summer is my favourite time of year there.
Warm-weather days (and nights) are ideal for exploring the many wonders of the B.C. mountain village and valley, a magnet for those seeking adventures in the great outdoors, and indoors, too.
On a recent trip north on the Sea to Sky Highway, we discovered our five favourite things to do in Whistler:
1. Peak 2 Peak Gondola
The gondola connects the summits of Whistler and Blackcomb Mountains, offering mile-high views that will leave you in awe. Soaring above the lush forests and towering peaks, hand-in-hand with your loved one, you'll be treated to unparalleled vistas of snow-capped mountains, turquoise lakes and sprawling valleys below — a real thrill of a lifetime.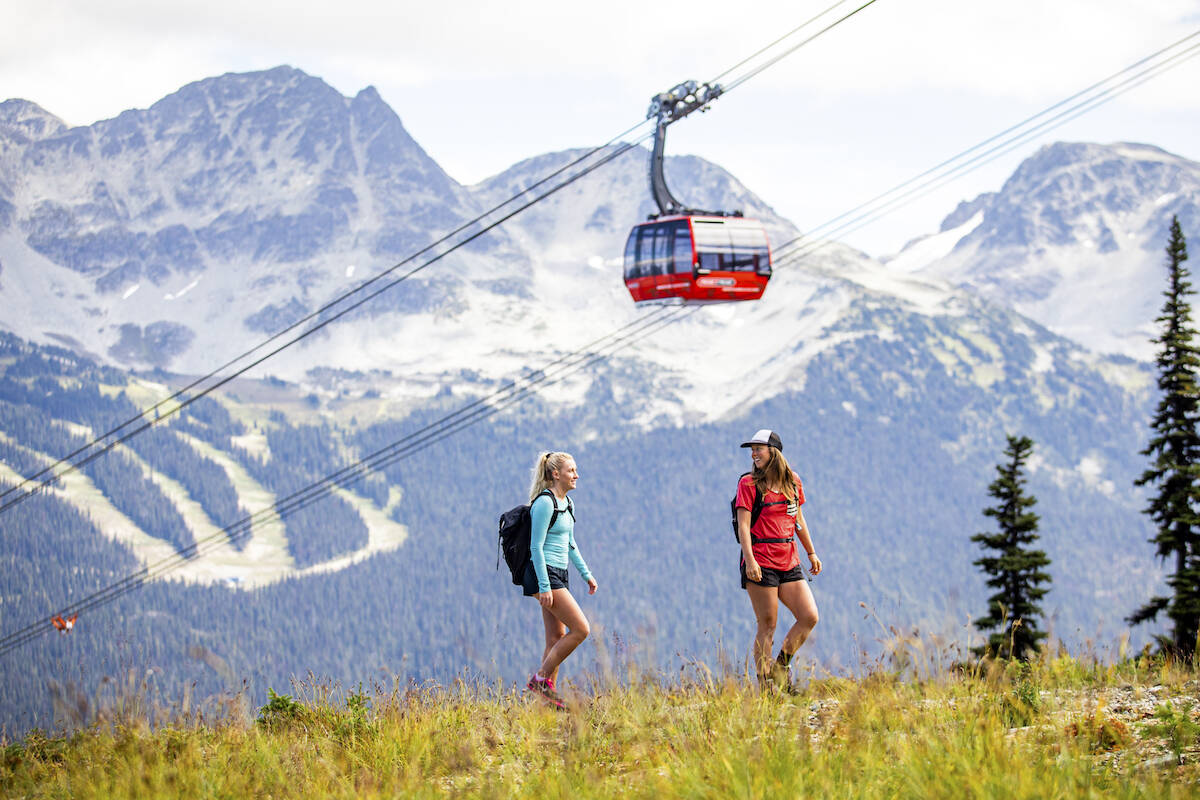 2. Audain Art Museum
Who knew Whistler was home to such a gem? Designed by Patkau Architects and opened to the public in 2016, this 56,000-square-foot private museum houses the private art collection of Michael Audain, the Canadian home builder (Polygon Homes) and philanthropist. This summer's featured exhibition is Manabu Ikeda's "Flowers From the Wreckage," which showcases pen-and-ink drawings by the Japanese artist. This summer a studio has been set up in the museum for visitors to watch Ideda at work. Look for the schedule and more details on audainartmuseum.com.
3. People-watching in the village
We stayed at the long-established, cozy Crystal Lodge & Suites, which features everything from single guest rooms to a three-bedroom penthouse with panoramic views. We loved the outdoor pool and hot tub, and we couldn't resist the delights of sitting comfortably on the patio of our room that overlooked the village. From there, a diverse world of people walked by. In Whistler Village, dangerous fun is a drinking game where you take a sip every time you see a person with a leg or arm in a cast.
4. Scandinave Spa
C'mon, how could this place not be on a list of Whistler favourites? An outdoor oasis of pools and hot tubs on a forested hill, Scandinave is the height of tranquility and rejuvenation. The "cool pool/hot pool" hydrotherapy cycle is designed to revitalize your body and mind, and it works. This spa offers a truly breathtaking experience that every couple (or single on a solo adventure, for that matter) should enjoy at least once.
5. Ketel One Ice Room
Want to cool down this summer? At Bearfoot Bistro, put on a parka, come into the cold and experience a flight of sub-zero vodka in the Ketel One Ice Room, open daily from 4:30 p.m. until late. Reservations are required to taste four vodkas of your choice in an experience designed for people to discover how the extreme environment enhances the flavour while minimizing the alcohol burn, for a fee of $52 per person. Sipping vodka was never so cool.
Look for more details on whistler.com.
---

tom.zillich@surreynowleader.com
Like us on Facebook Follow us on Instagram and follow Tom on Twitter